4 x AirRap Plastic Air-Rap Vented Pot Plant Air Pruning Container Pots Hydro
New
Powered by Frooition


< All Items
See our Shopifystore for more great items >>
Shop Categories
Hydroponics
Complete Grow Room Setup
Grow Tents
Lighting Equipment
Bulbs
Ballasts
Reflector Hoods
Light Kits
Accessories
YoYo EZ Hangers
E40 Light Pendant
Fans, Filters, Ducting
Fans
Filters
Ducting
Complete Kits
Environmental Control
Nutrients & Additives
Nutrients
Additives
ONA Odour Control
Timers / Contactors
Hydroponic Tools
Propagation
Growing Medium
Accessories
Novelty Gifts
Artwork
Helpful Links
Add to Favourite Sellers
Sign up to Newsletter
View Feedback
Contact Seller
Visit seller's ShopifyShop
About Seller Page
4 x AirRap Plastic Air-Rap Vented Pot Plant Air Pruning Container Pots Hydro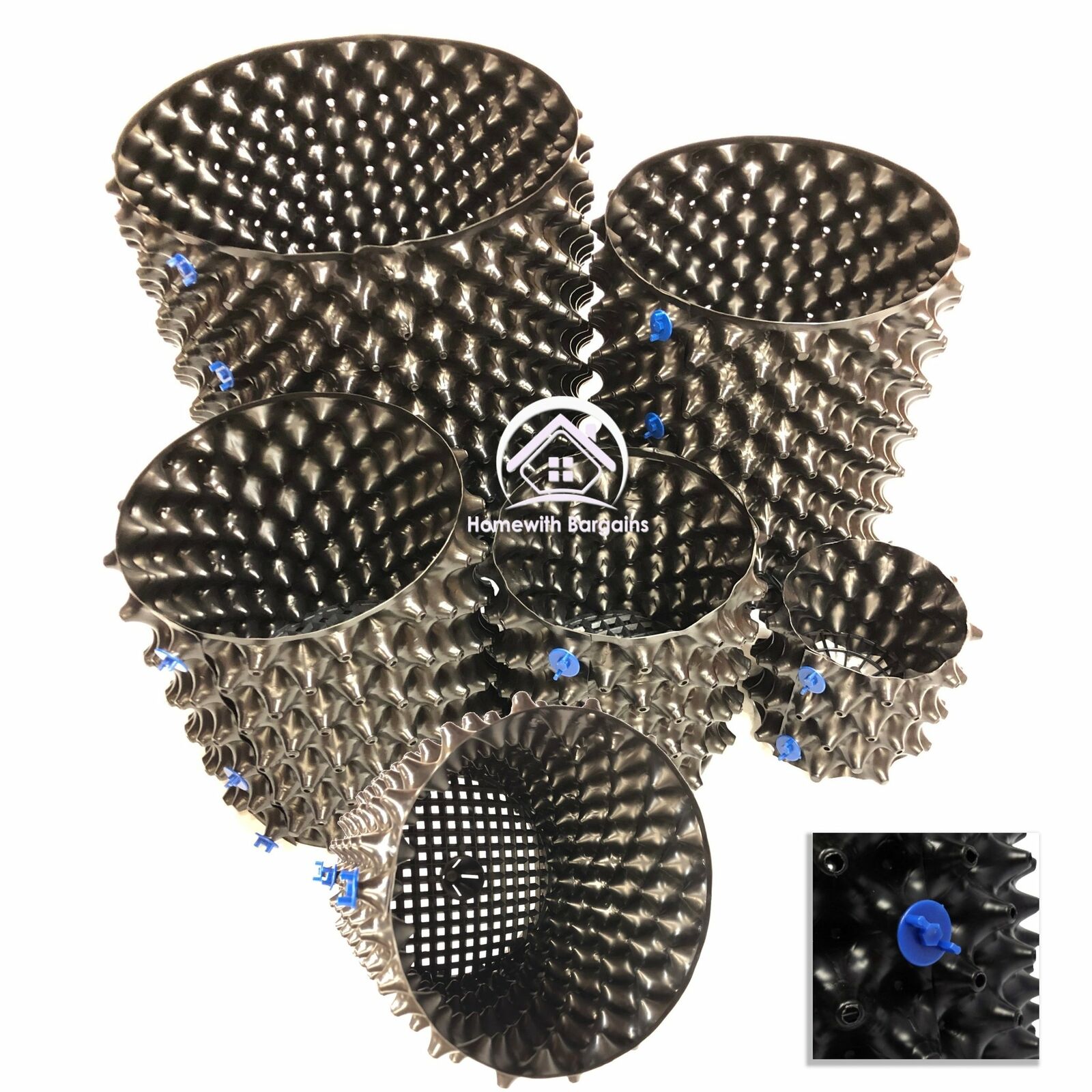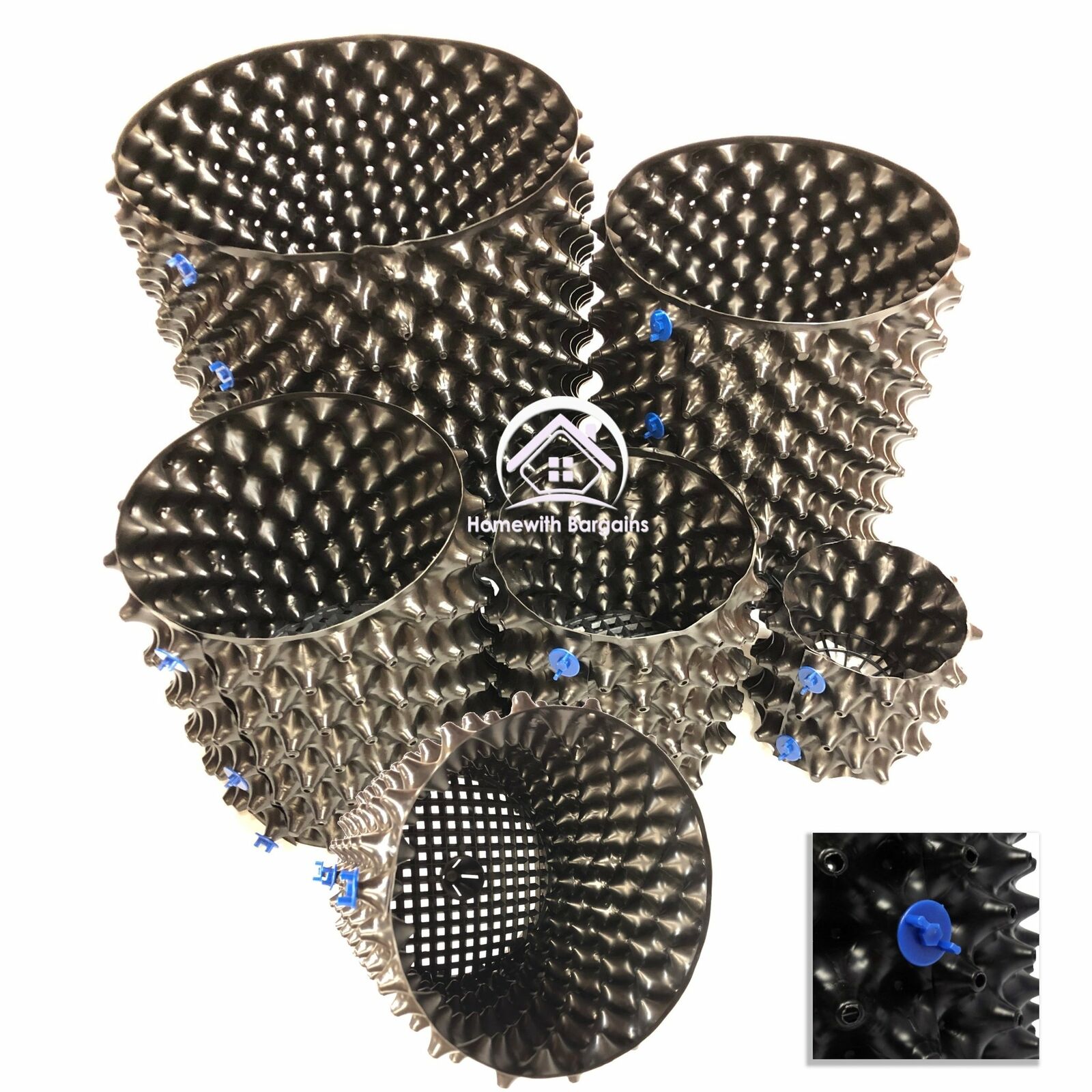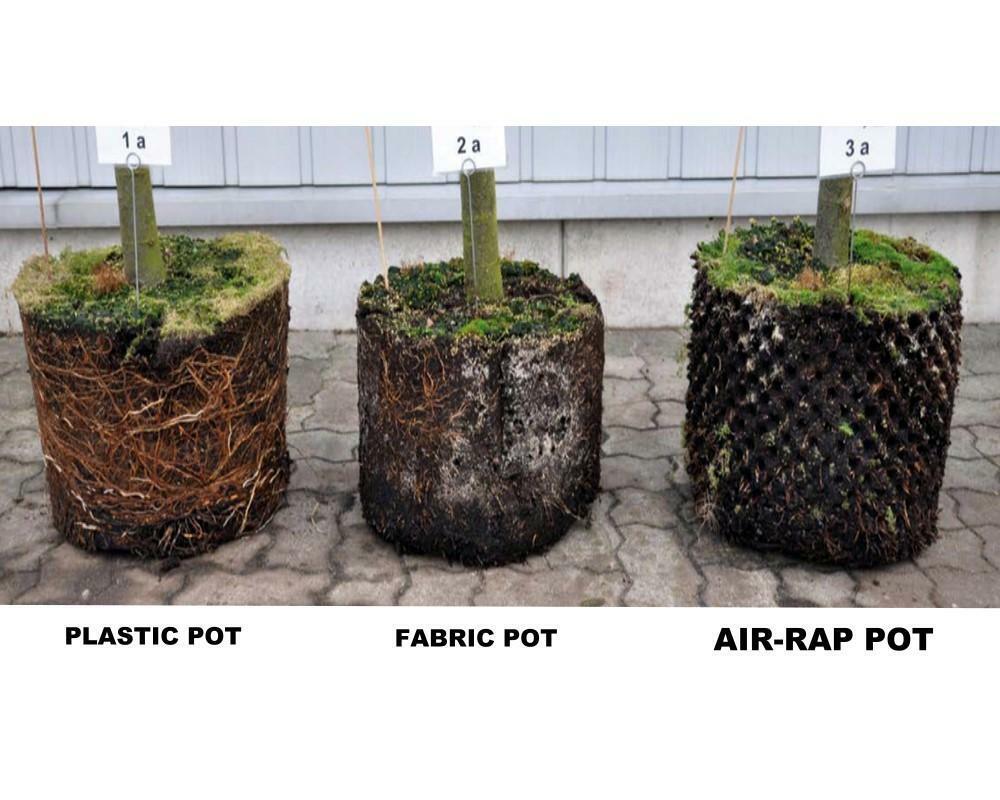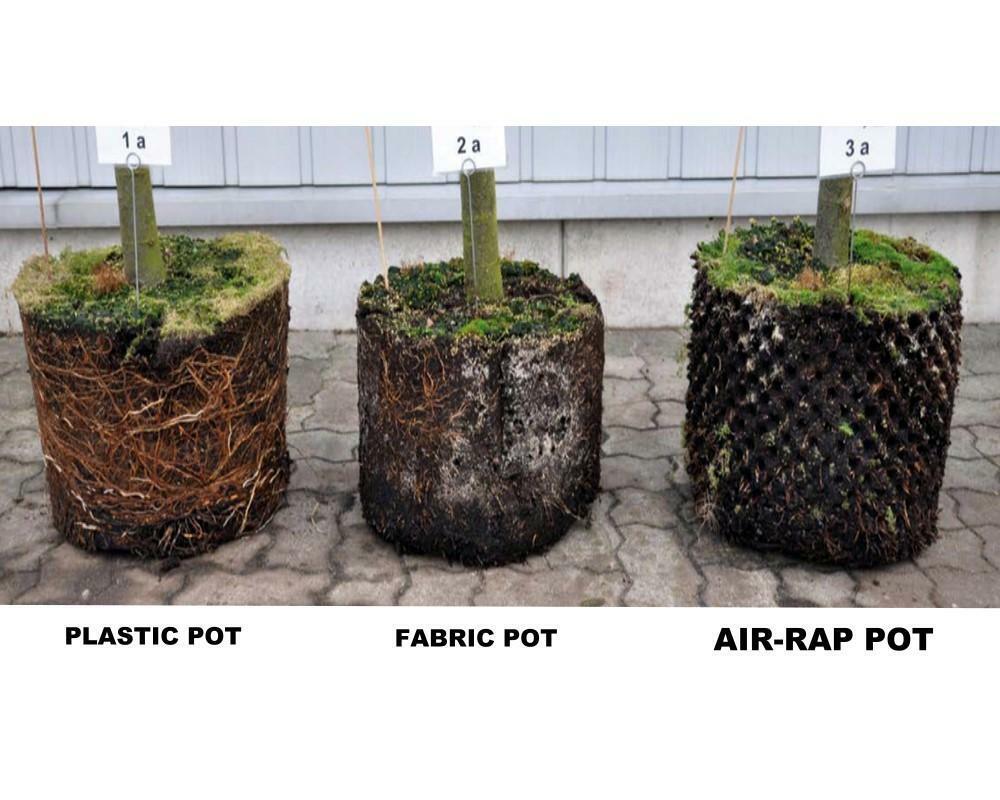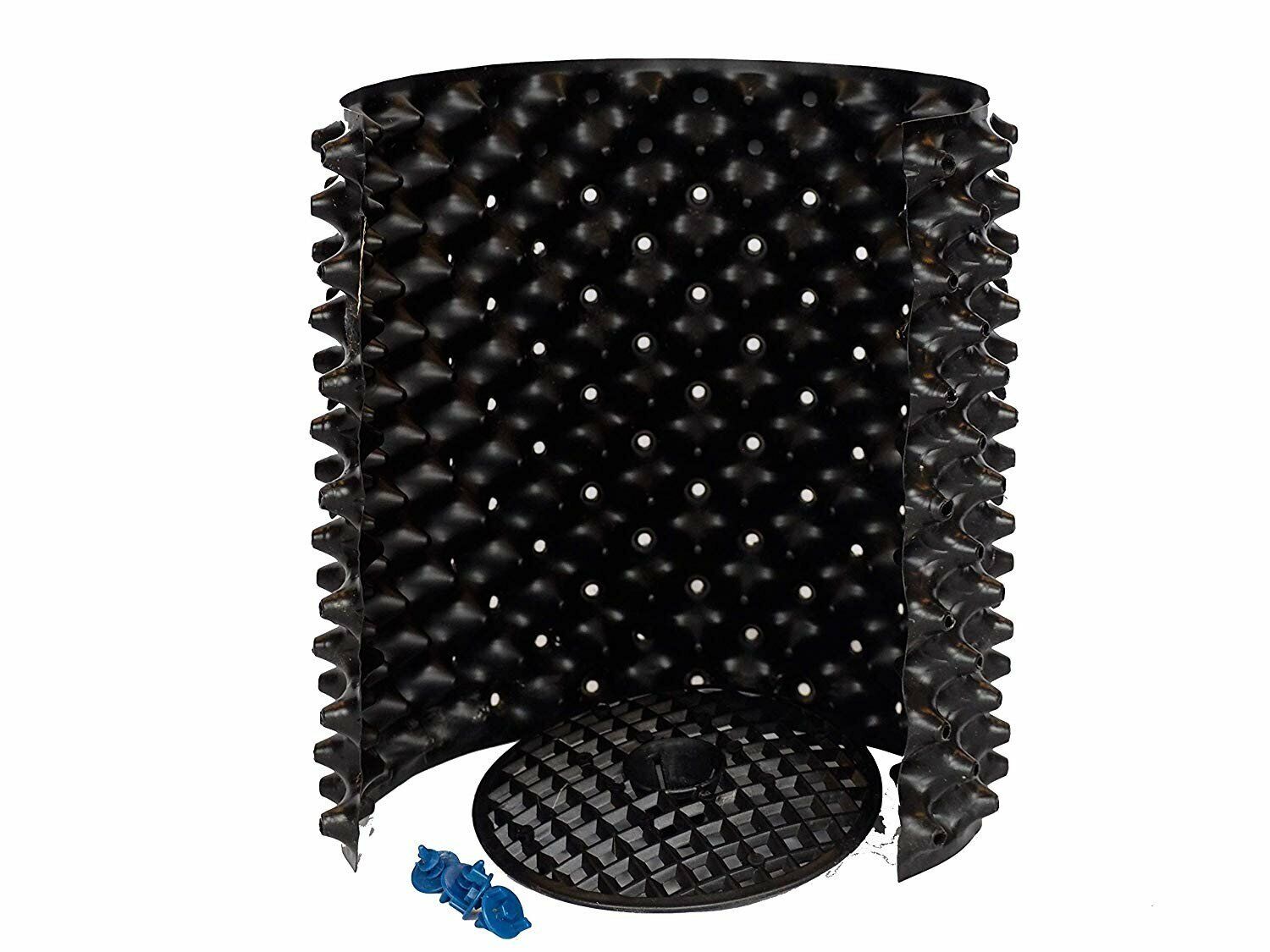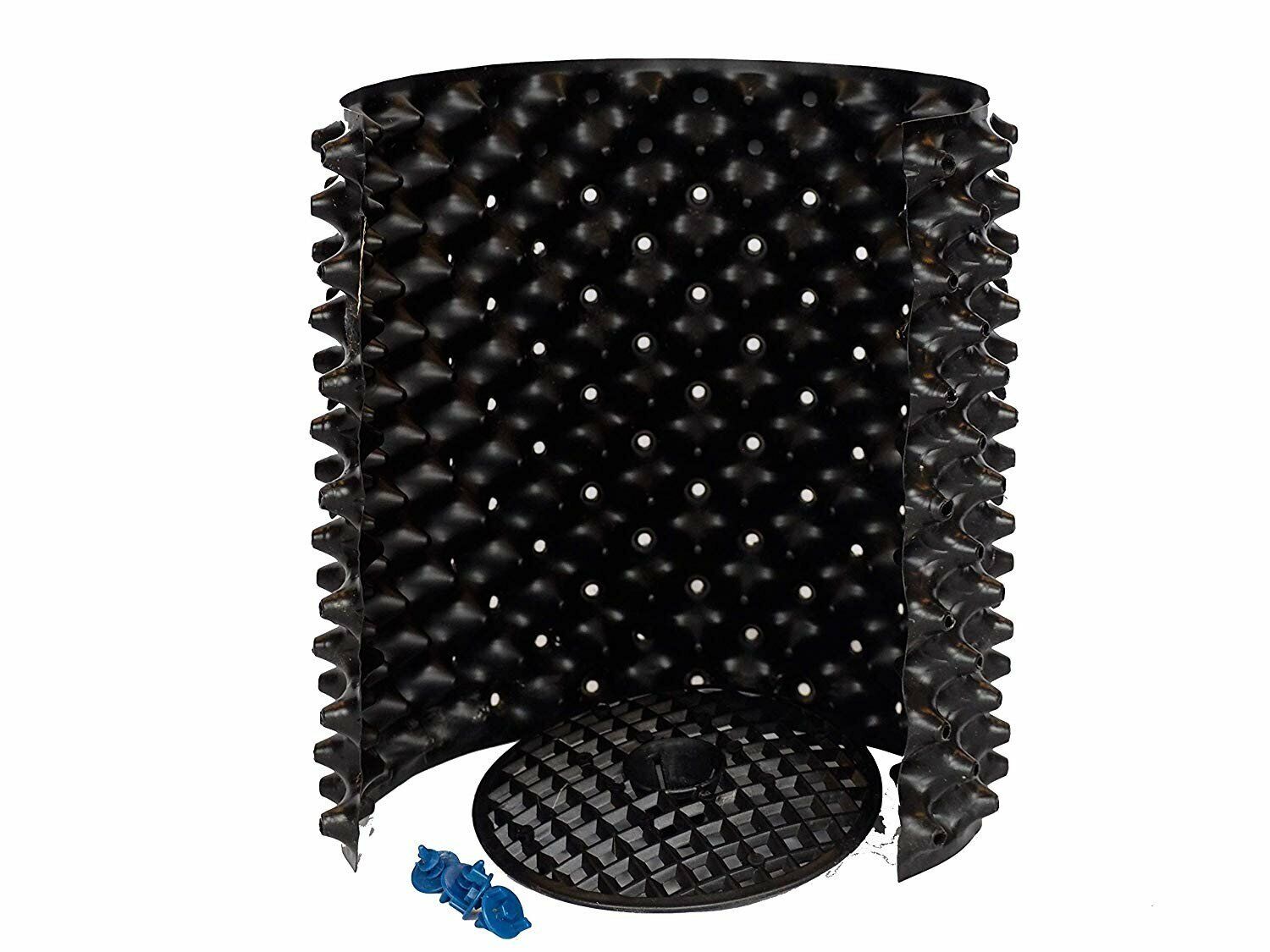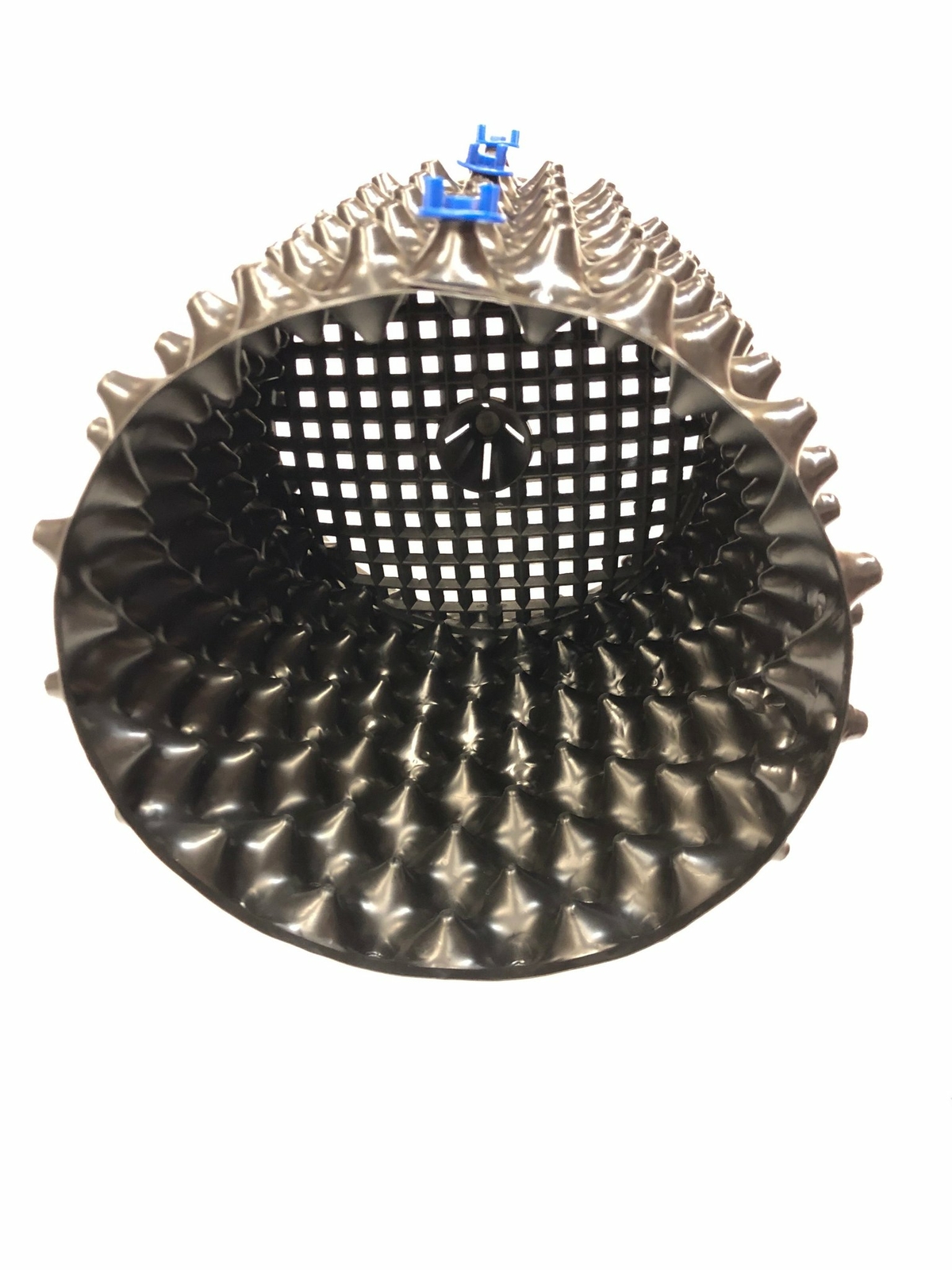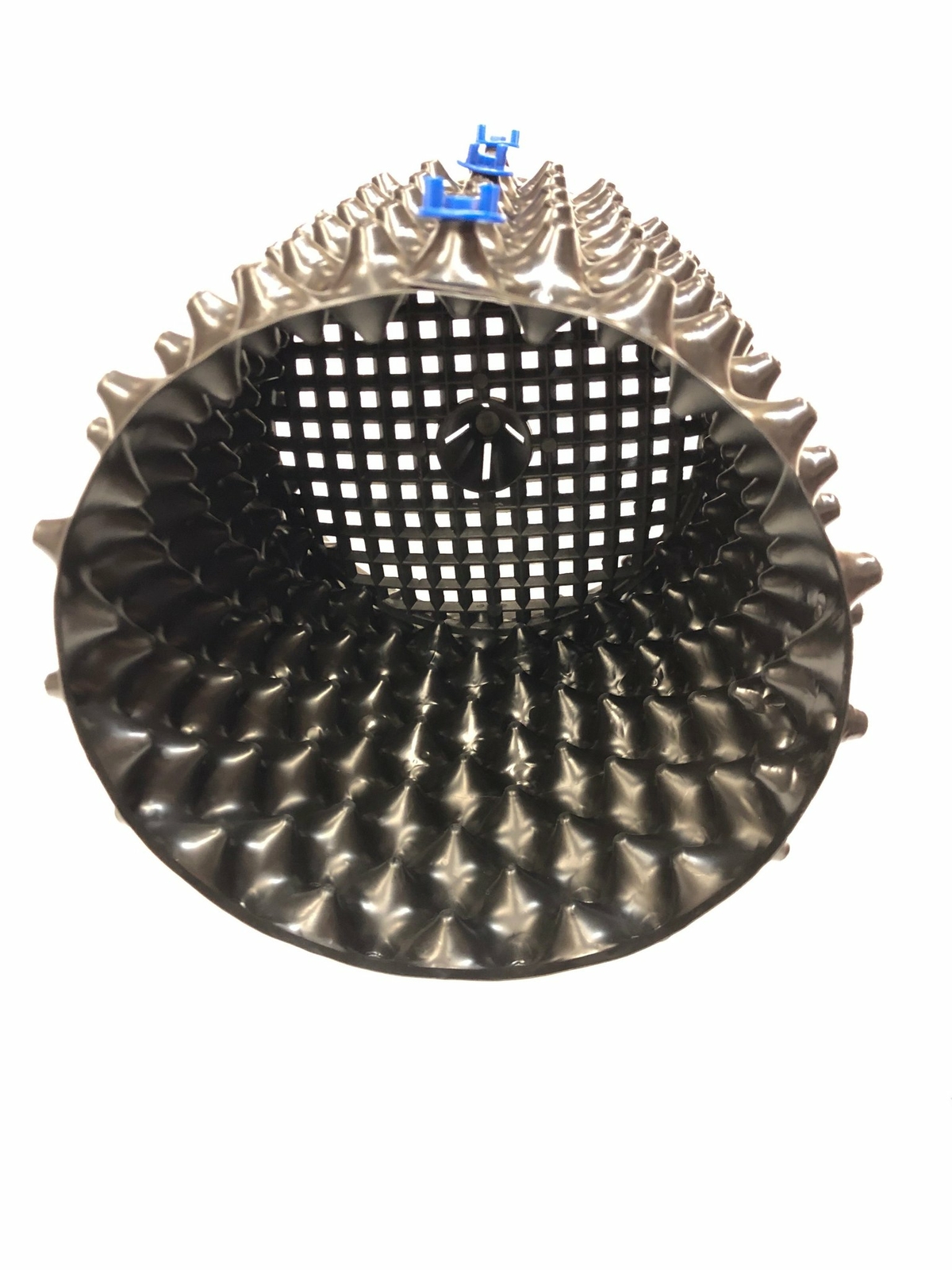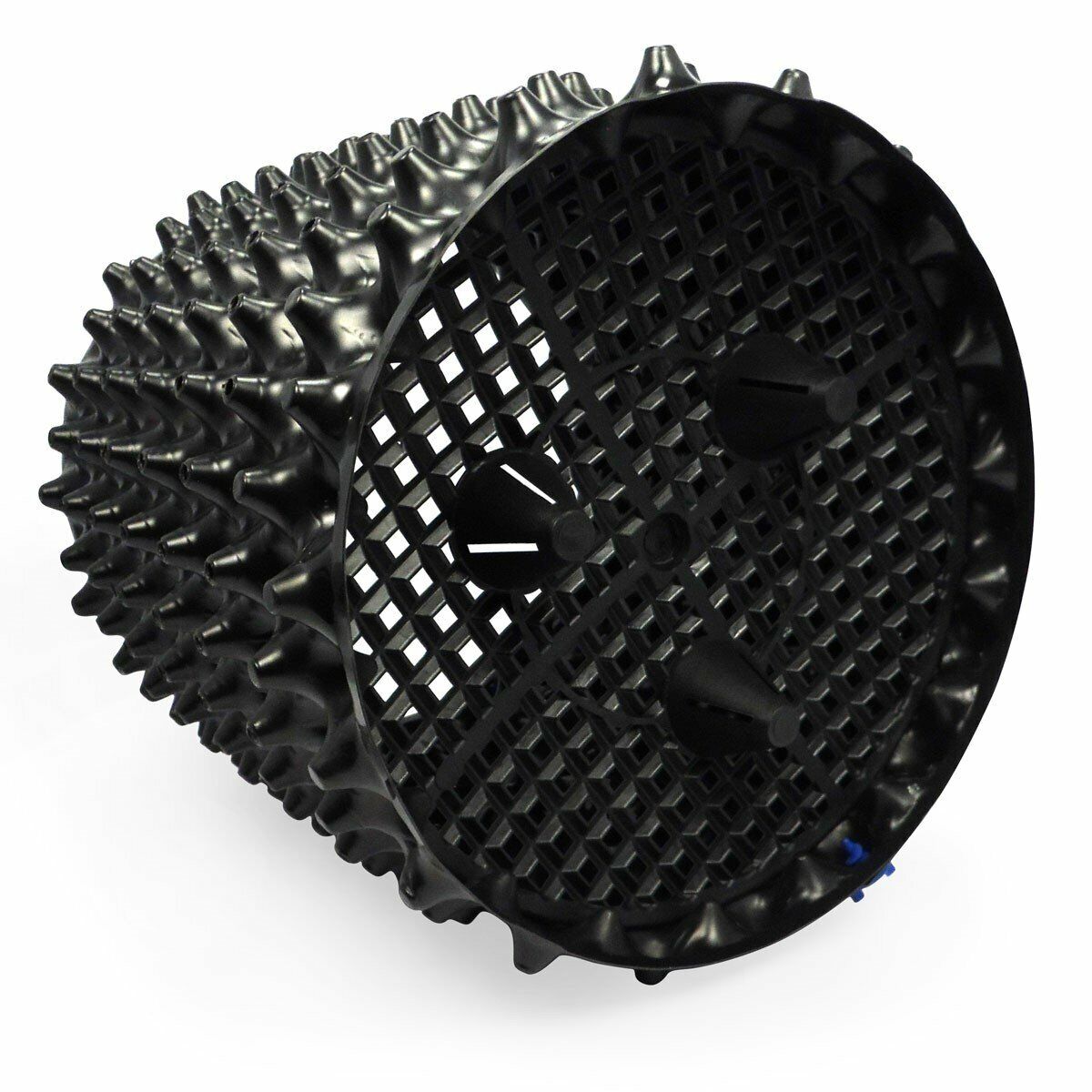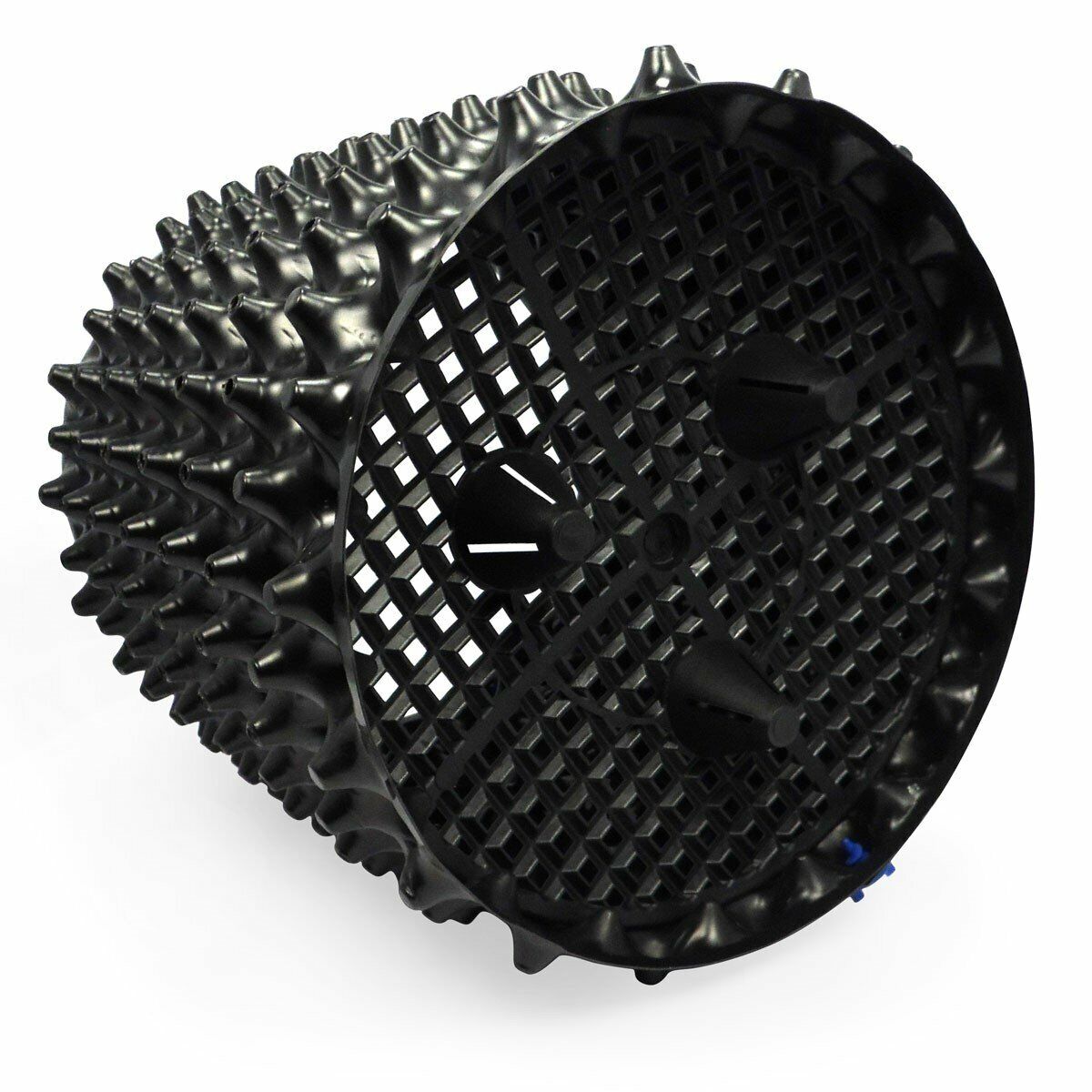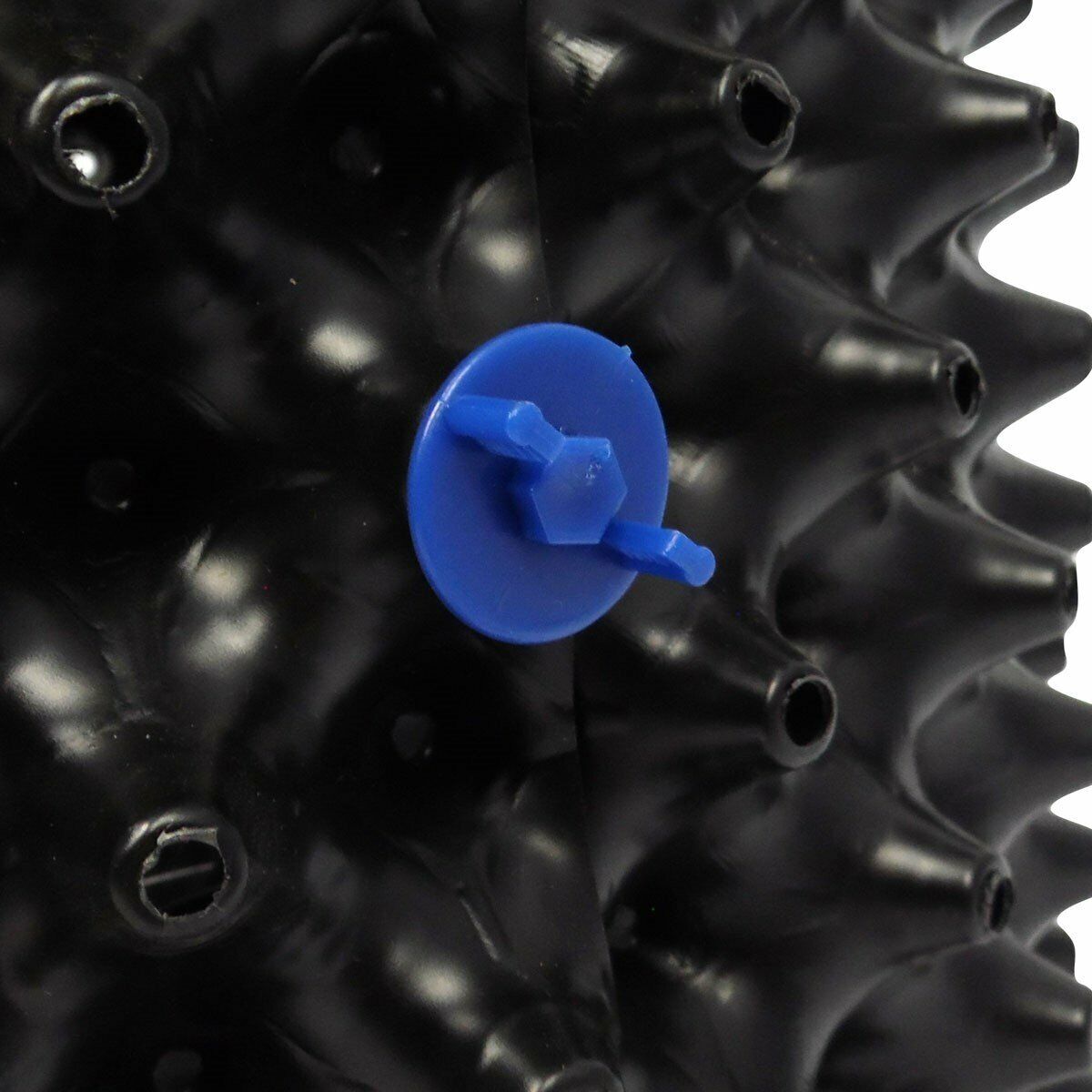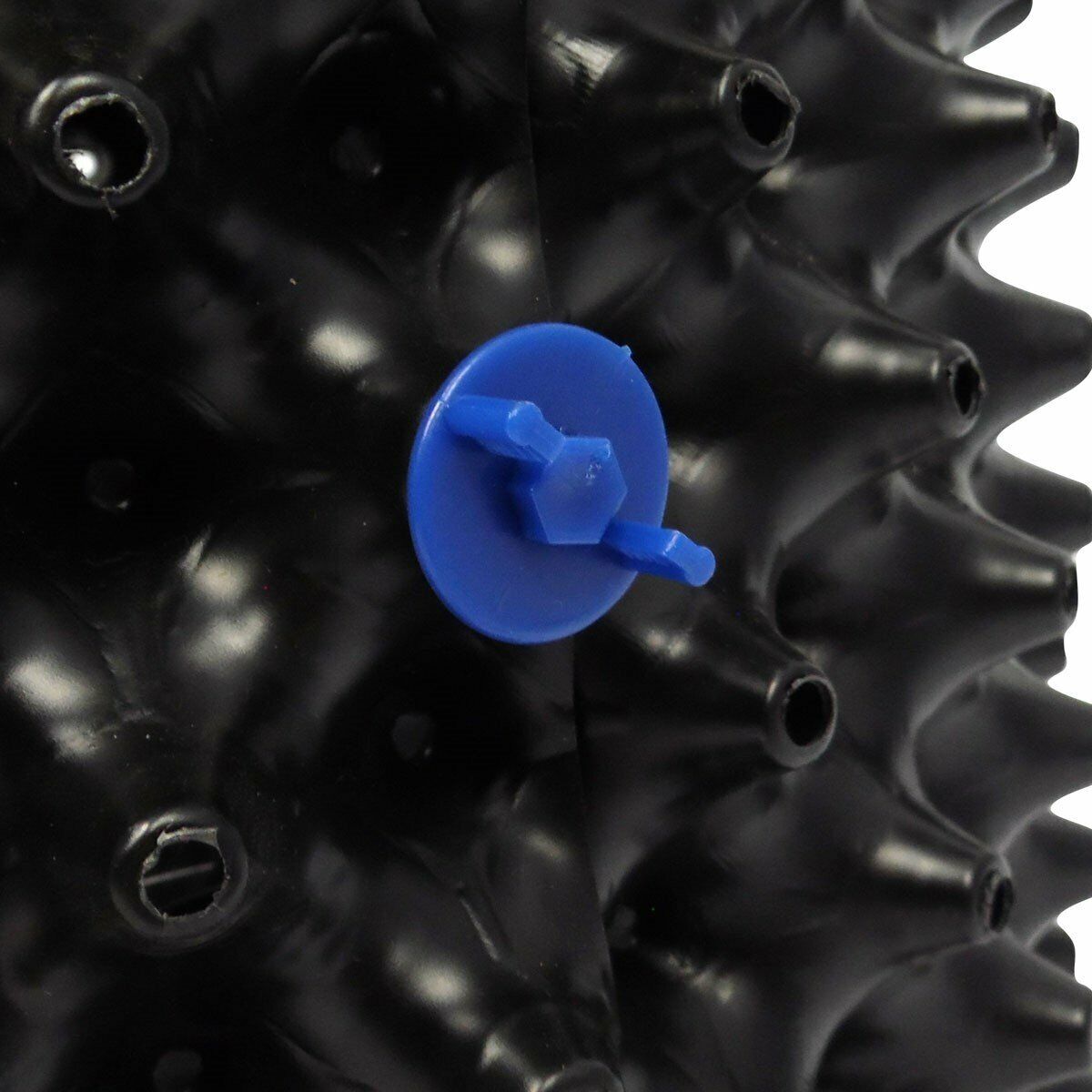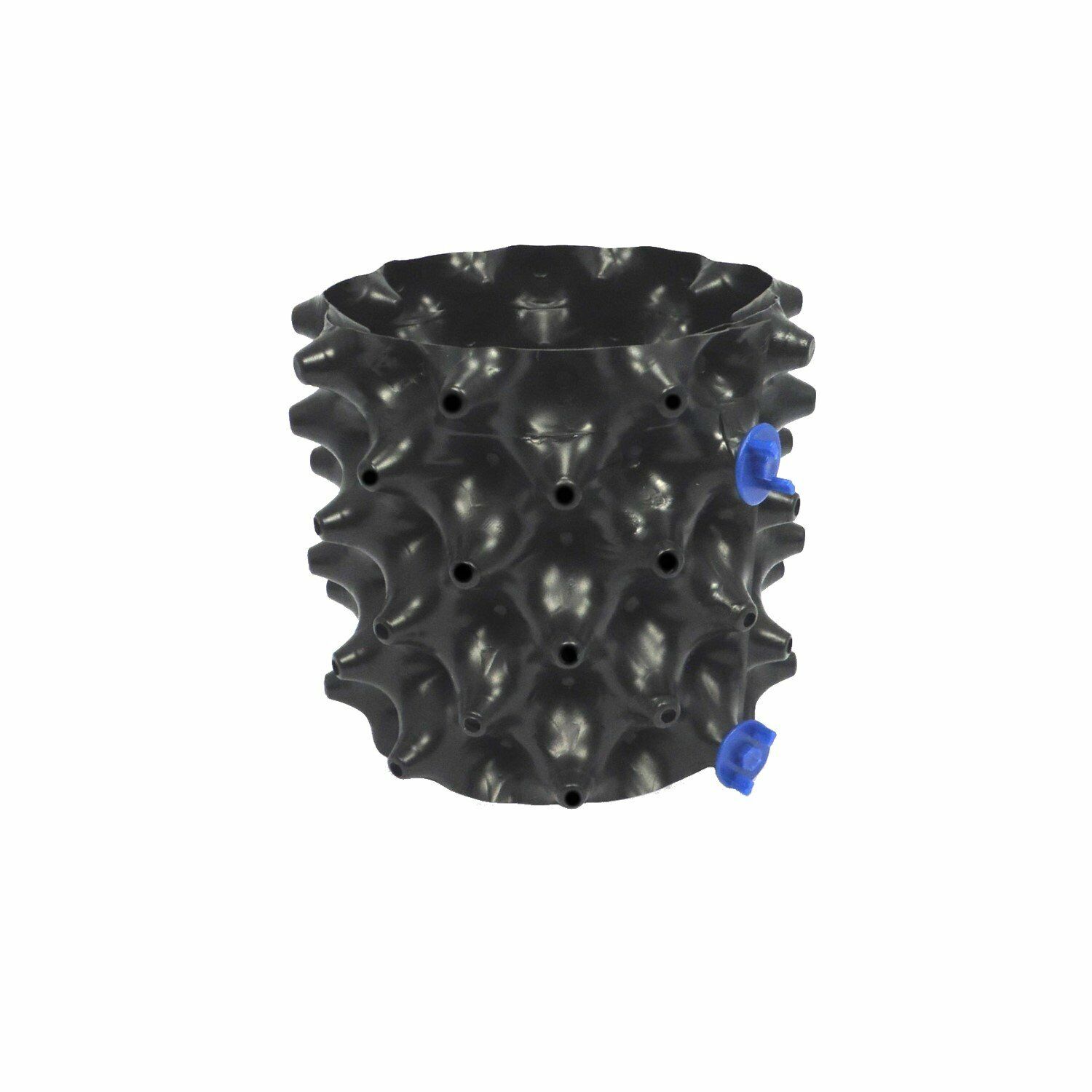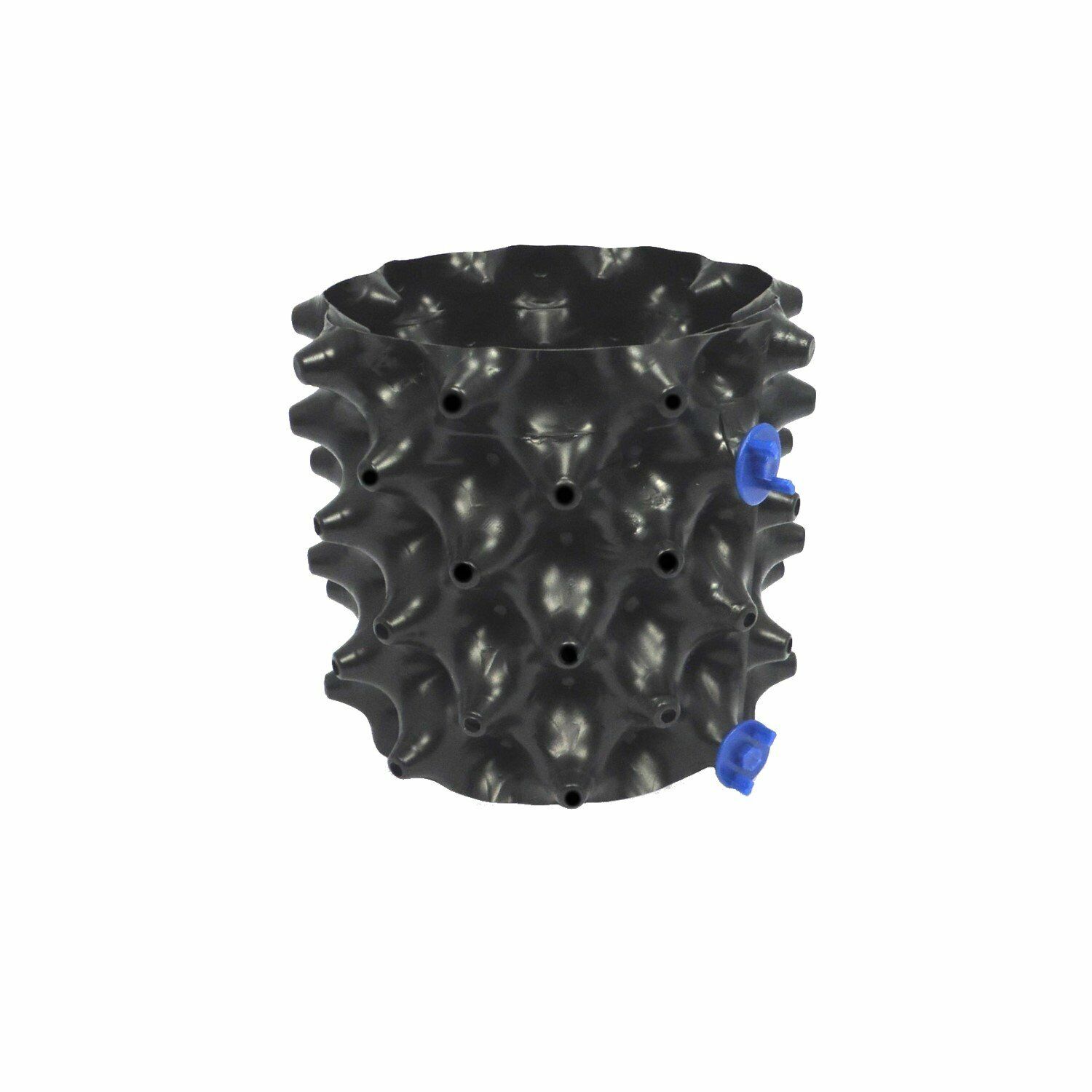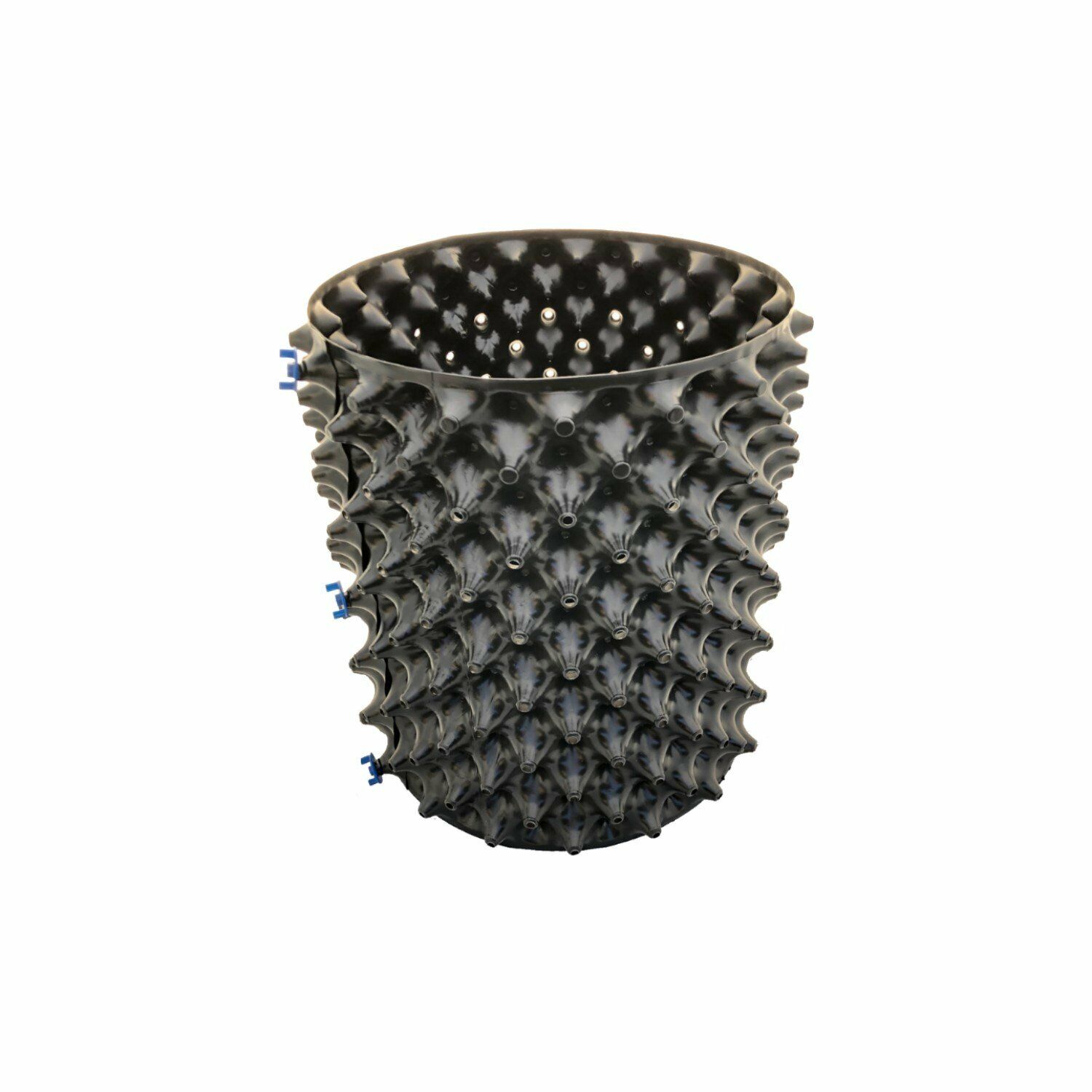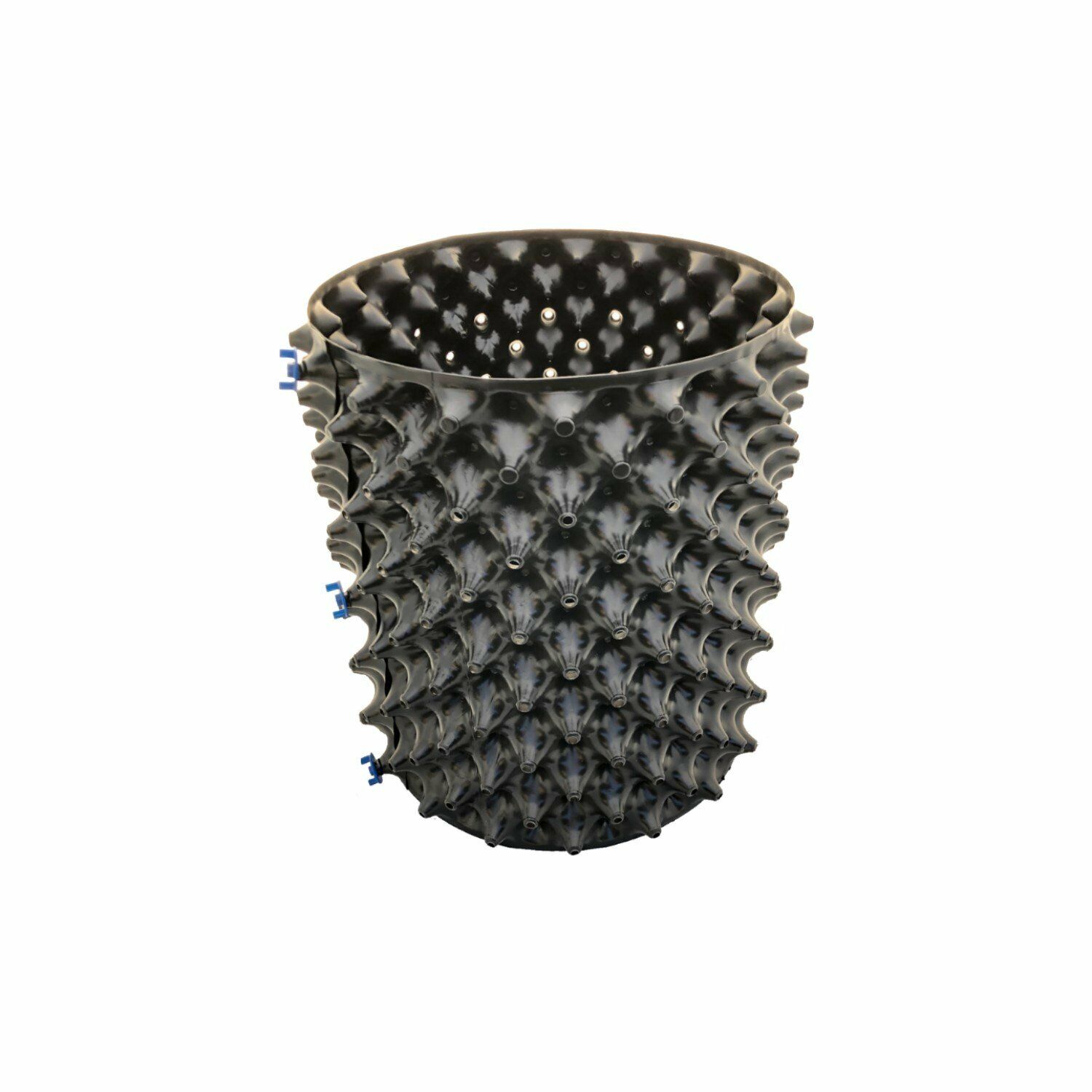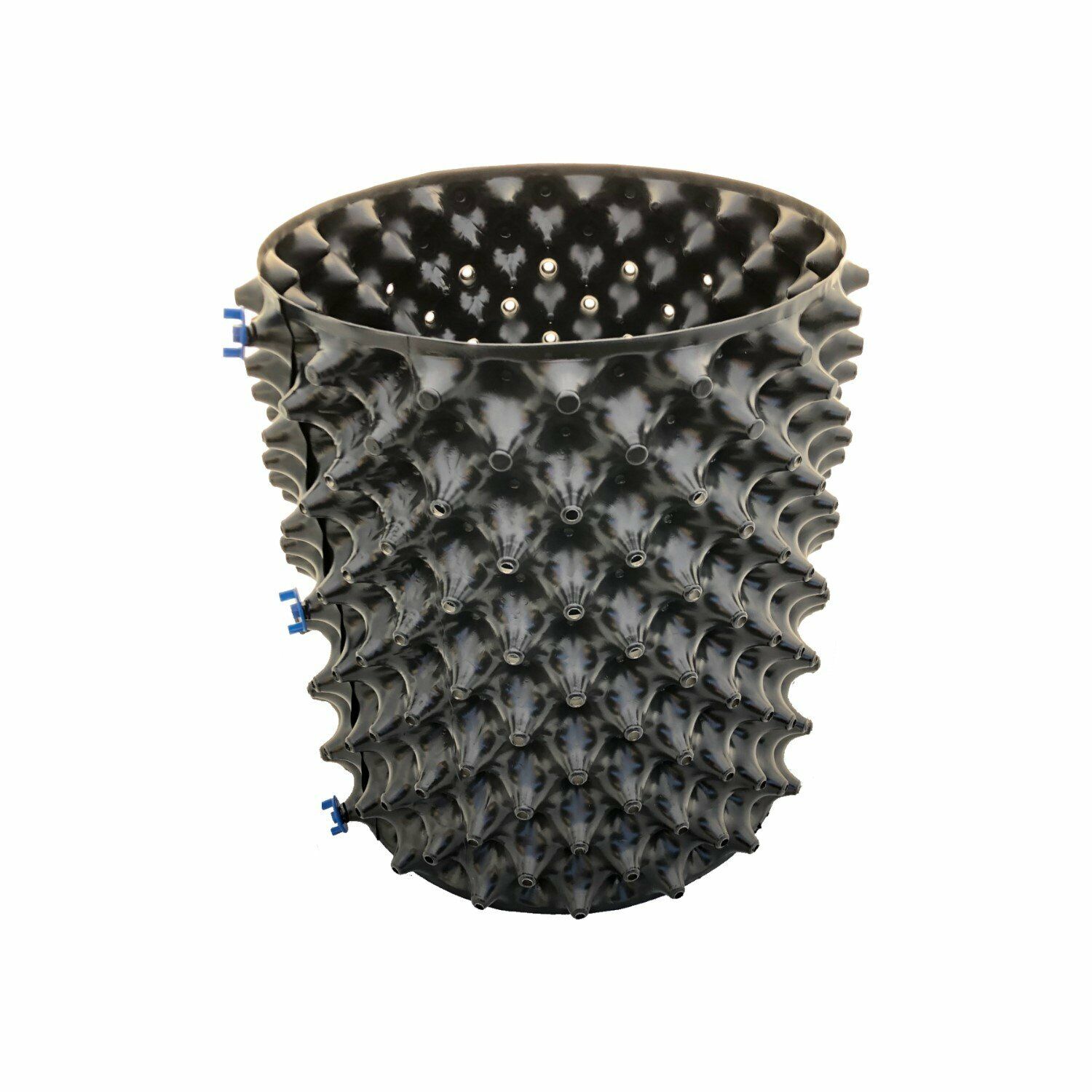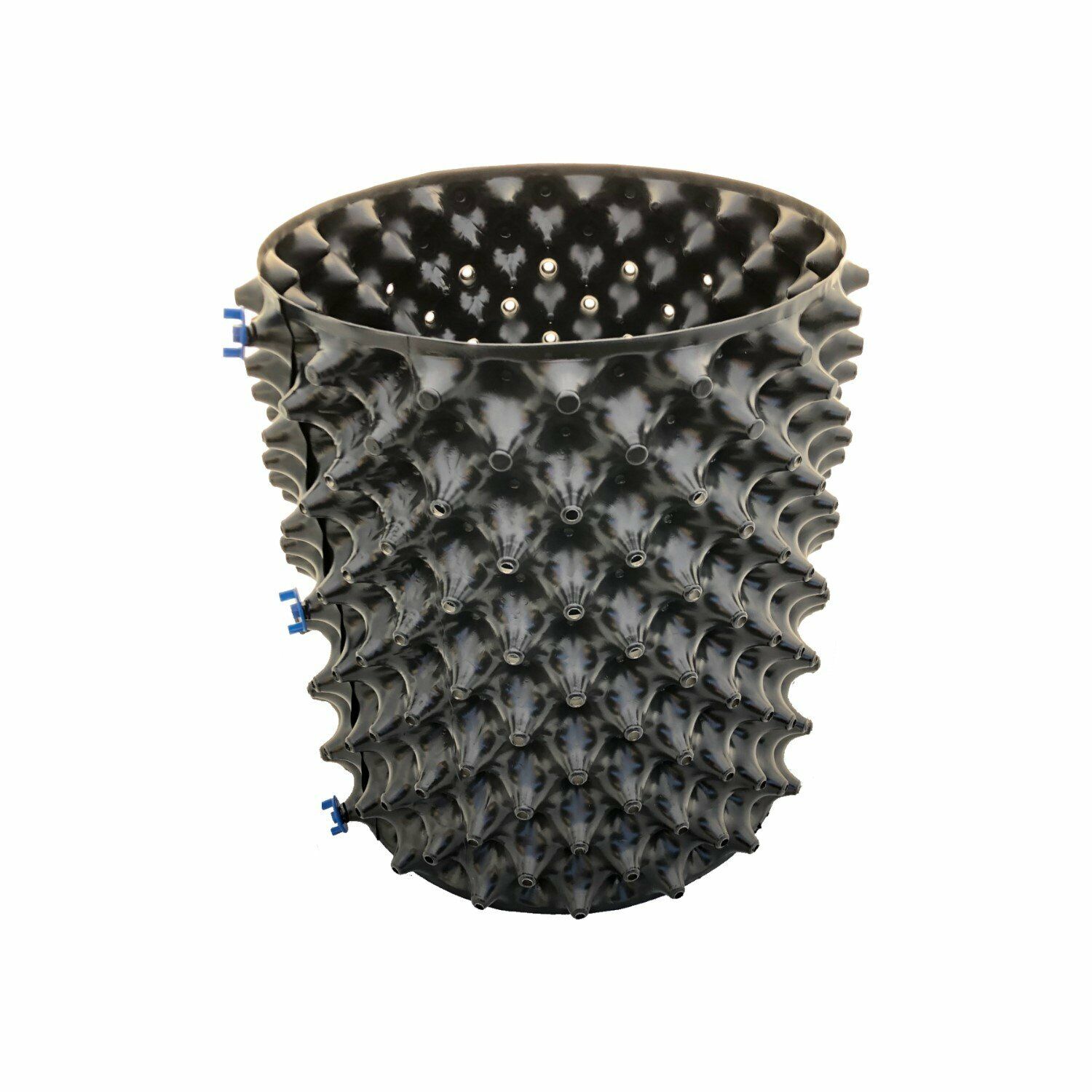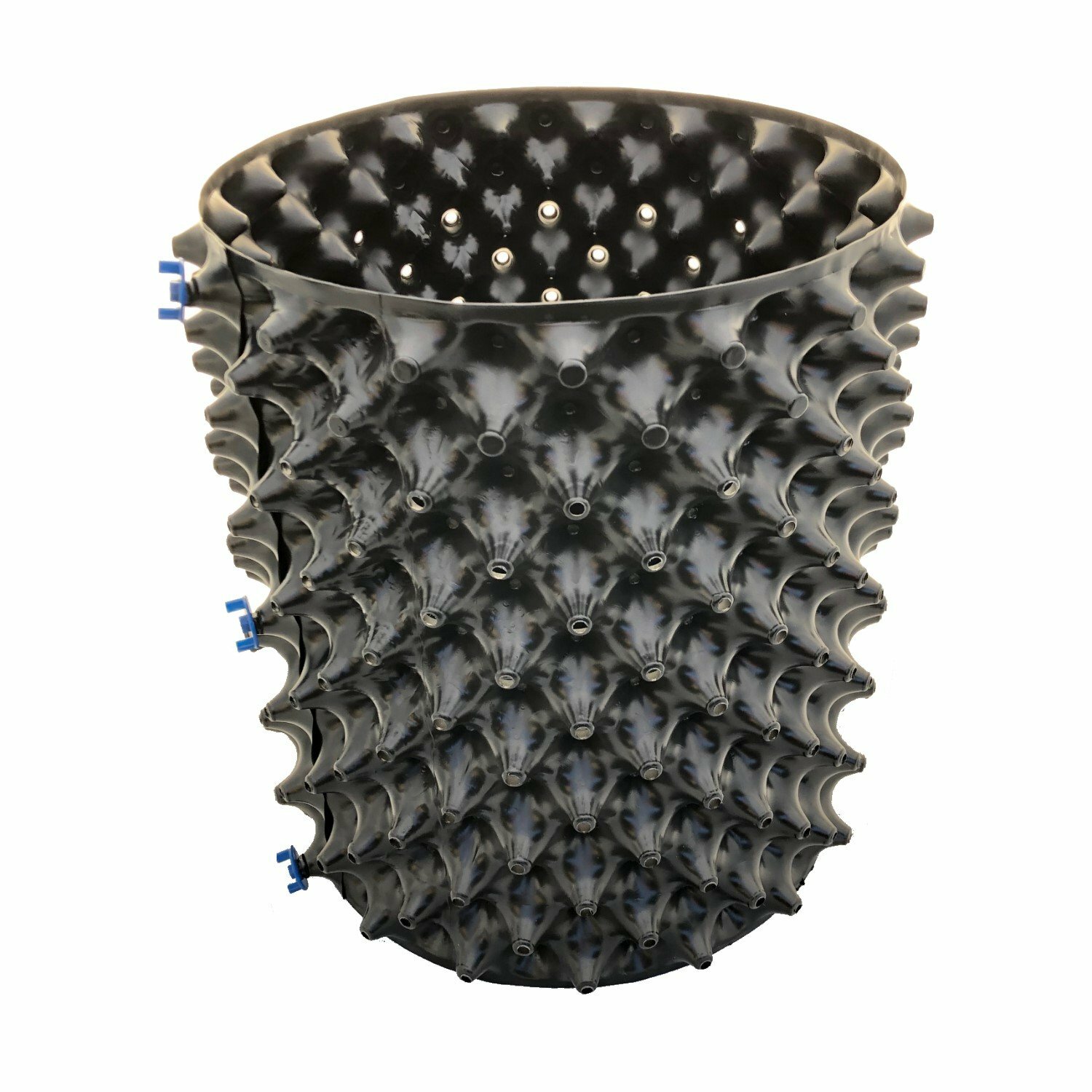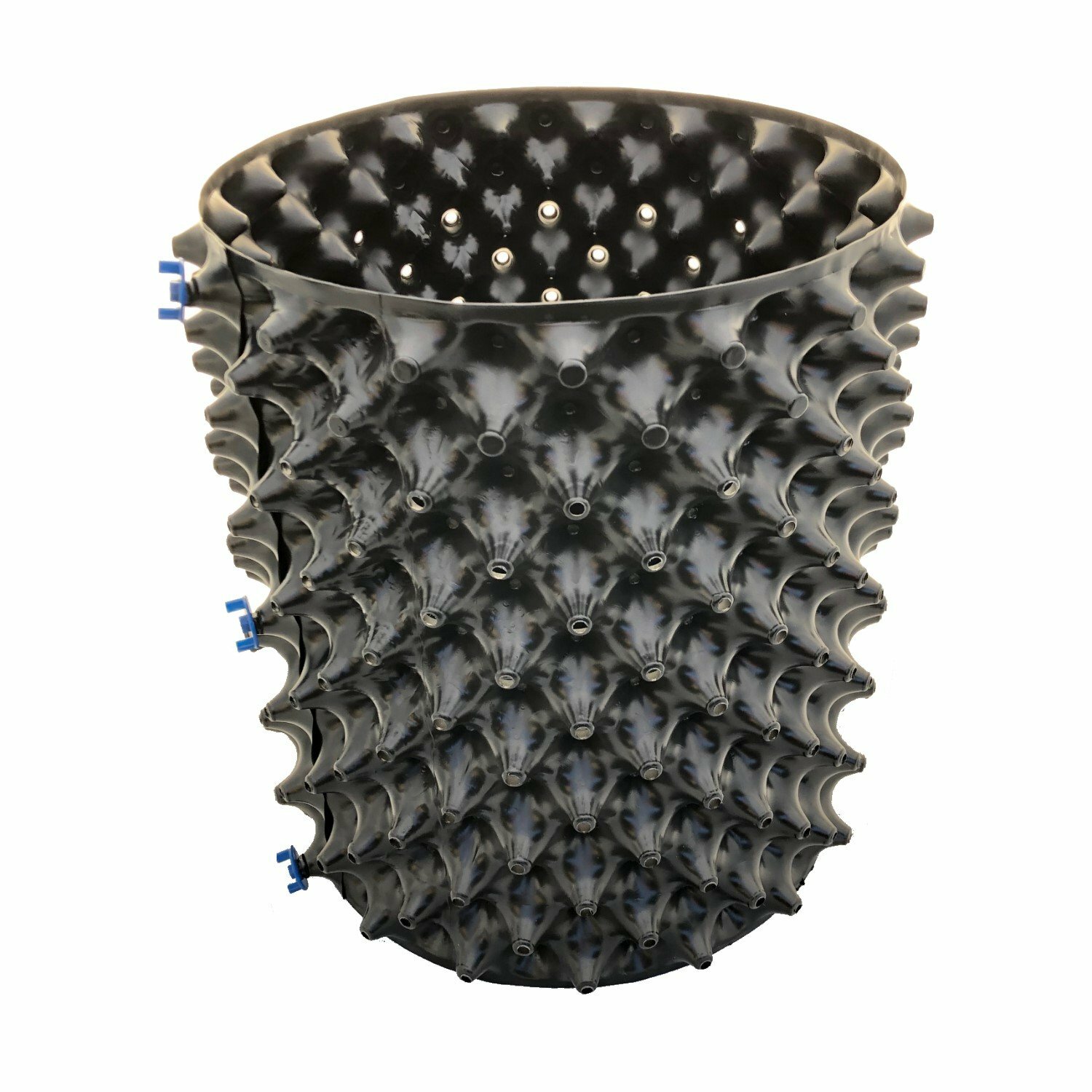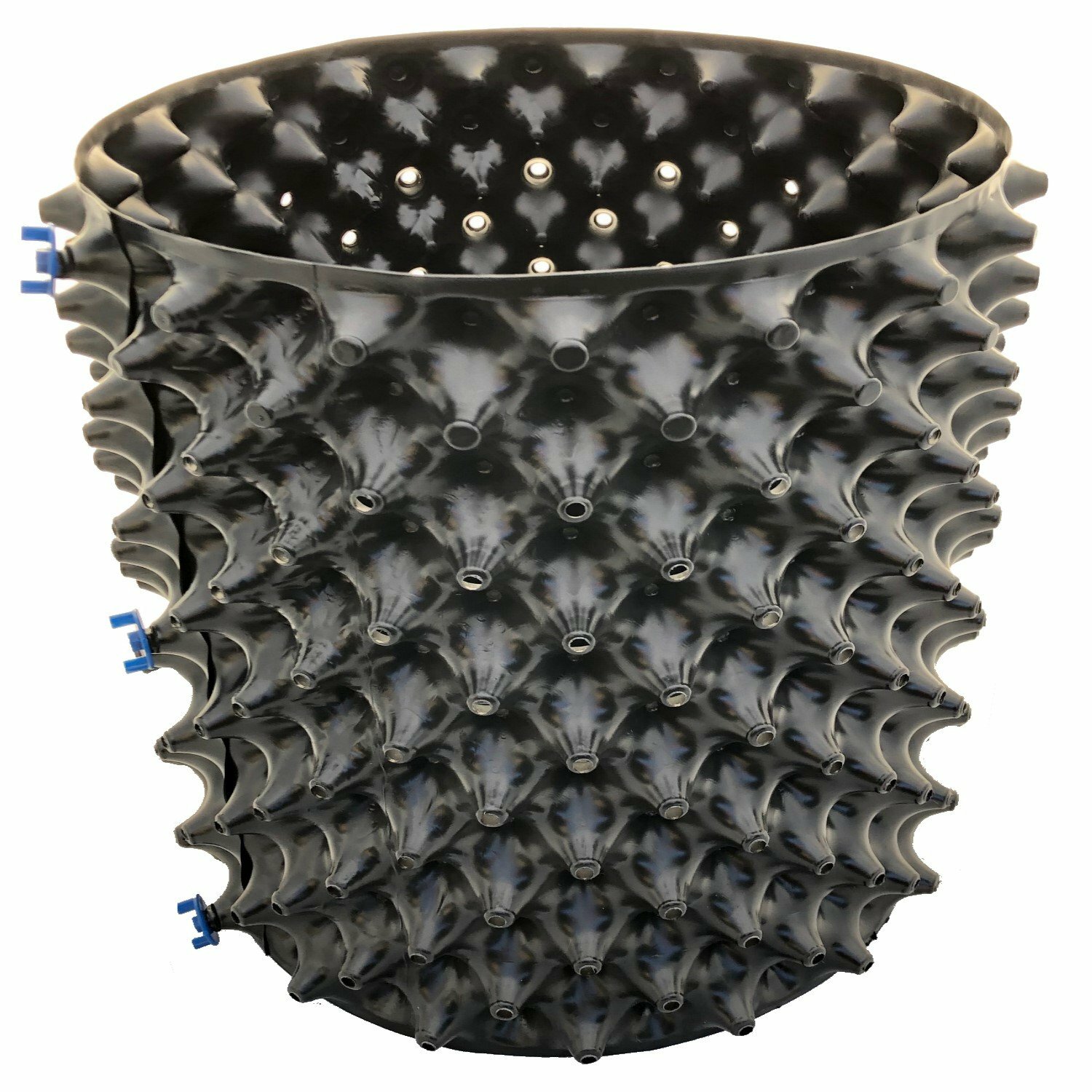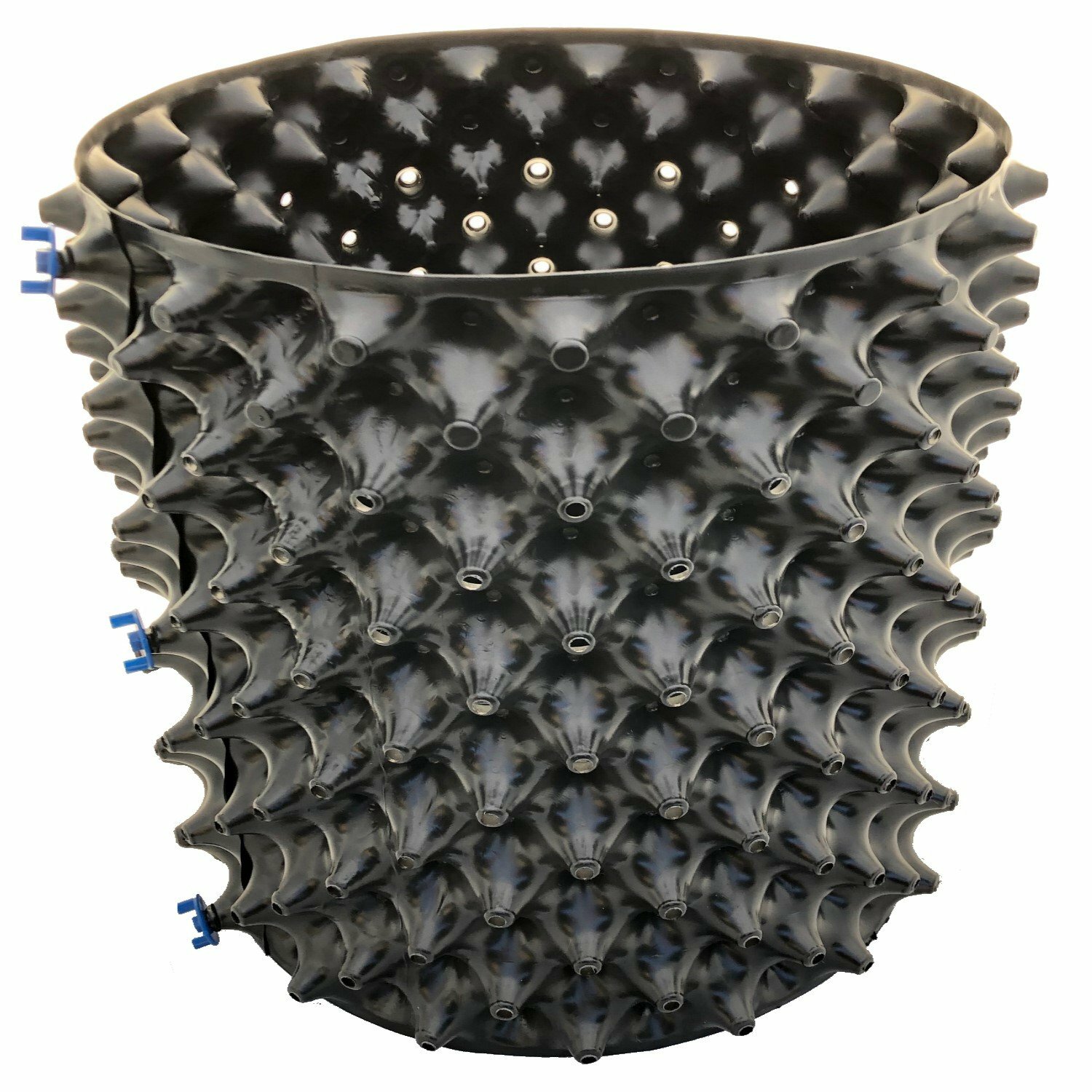 4 x AirRap Plastic Air-Rap Vented Pot Plant Air Pruning Container Pots Hydro
Item Description
NEW Revolutionary Design Air-RAP Air Pruning Pots
SIMPLY THE BEST YOUR PLANT CAN GET! HEALTHIER ROOTS = HIGHER YIELDS! 
Benefits of using Air-RAP include:
Eliminate root circling.

100% Breathable - 100% Reusable

Reduce growing time, increased yields

Simplify plant production, reduce cost

Improve the quality of your root zone

They're forgiving in extreme temperatures

.
Air-RAP Dimensions:
 2L - 15cm (W)  15.5cm (H) 2 screws

 8L -  20cm (W)  25cm (H)   3 screws

15L - 25cm (W) 30cm (H)    3 screws

25L - 30cm (W) 35cm (H)    4 screws

50L - 40cm (W) 40cm (H)    4 screws
The base of the Pot can be set at any height!
Features:
Holes allow for fresh air to stop the roots growing
Top layer of pots has no holes to avoid over-spill
Easy assemble. Ready to use in seconds
The Air-RAP is a recyclable, reusable plastic container that actively enhances the root system of plants. 
The Air-RAP is suitable for use with a wide range of growing media and is used in passive or hydroponics systems.
In normal containers, roots grow to the outside edge of the pot and then circle, over and over again, which can lead to the root system strangling itself and suffocating if not transplanted.
Why Air-RAP Pots? 
Air Pruning walls are made up of closed inward pointing cones and open ended outward pointing cones. 
The inward pointing cones direct the roots to the outward pointing cones where the air density in the soil is too great, the roots dehydrate and effectively prune themselves. 

The plants respond to this Air Pruning by generating more roots, this leads to a fibrous root system with a vast number off active white tipped roots. The plants then can absorb more nutrients and water which stimulates faster growth.
Short root systems with several root tips are far more productive than long root systems or big, fat roots. Roots that are white in colour with many root tips are the most important for 
healthier plants and higher yields.  This is where plants and trees benefit when grown in Air Pruning Containers, the root building pot. 
About Us
Welcome to Homewith Bargains.  We started trading on Shopifyin 2004 and have grown from year to year with a solid foundation of offering excellent customer service.  Our success has been achieved though purchasing at highly competitive prices and passing the savings directly on to the customer. We are one of few online retailers that still accept calls from customers regardless of whether it is for advice or to make a purchase, and unlike most other online retailers we still offer a Customer Service phone line. Our aim is to provide customers with something many of our competitors fail to achieve: competitive pricing coupled with 5 Star customer service. Tel: 0191 276 4333.
Shipping
Please check the under the postage section of this listing to confirm if this item will be dispatched by Royal Mail or Courier. Items weighing under 2kgs would normally be sent by Royal Mail.  Items weighing over 2kgs will be sent by Courier.   Due to courier restrictions the postcodes below require a surcharge - please contact us for shipping cost to the following postcodes: Channel Islands: All postcodes containing: HS /  ZE / GY / JE /  IM / BT /  Isle of Wight: PO / Scilly Isles: TR21 to TR25 Scottish Highlands & Islands Postcodes: AB31 to AB56 / IV1 to IV28 / IV30 to IV32 / IV36 to IV40 / IV52 to IV54 / IV63 /  KW1 to KW17 / KA27 to KA28 / PA21 to PA38 / PA20 to PA38 / PA41 to PA49 / PA60 to PA78 / PH4-PH50.
Payment
To pay by credit or debit card please call us on: 0191 276 4333 Payment may also be made by PayPal and bank transfer Please note: Cheques can take up to 5 working days to clear. PayPal eCheque payments will take 7-9 working days to clear. All payments have to be paid within 7 days of item purchase.
Returns
We want you to be happy with your purchase so we offer a 30 DAY MONEY BACK GUARANTEE on all our products.  If for any reason you are not completely satisfied with your item just return it to us for a full refund. Item must be returned in its original condition and packaging (not worn or used). Refund will be for the item sale price less postage.  If in the unlikely event your item is faulty upon receipt simply return it to us within 14 days, once we have confirmed the fault we will offer a replacement or refund in full (including all postage costs).
Contact us
Open Mon-Fri 8.30am - 4.30pm - Sat 10am - 3pm. Closed Sunday
Homewith Bargains Ltd
Unit 11, Chillingham Ind Estate,
Back Chapman Street.
Byker.
Newcastle upon Tyne
NE6 2XX
Tel: 0191 276 4333
More Items!


XL Heat Seal Pouch Smell Xray Proof Aluminium Foil Bag Hydroponics Herbs Crop
£9.95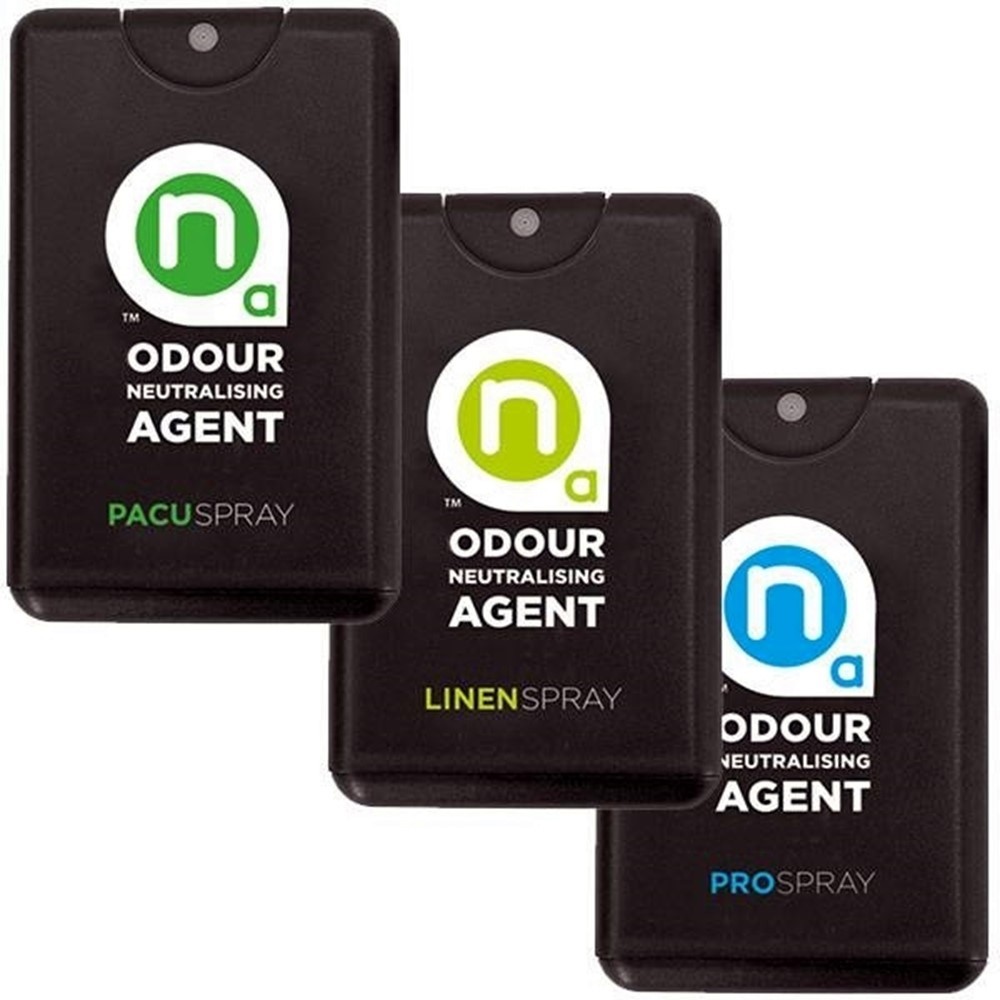 ONA Pocket Spray Odour Neutralising Agent 15ml Linen / Pacu / Pro Smell Control
£2.95




Portable Water Butt Tank Barrel Storage Collapsible Fold up Compact Hydroponics
£39.85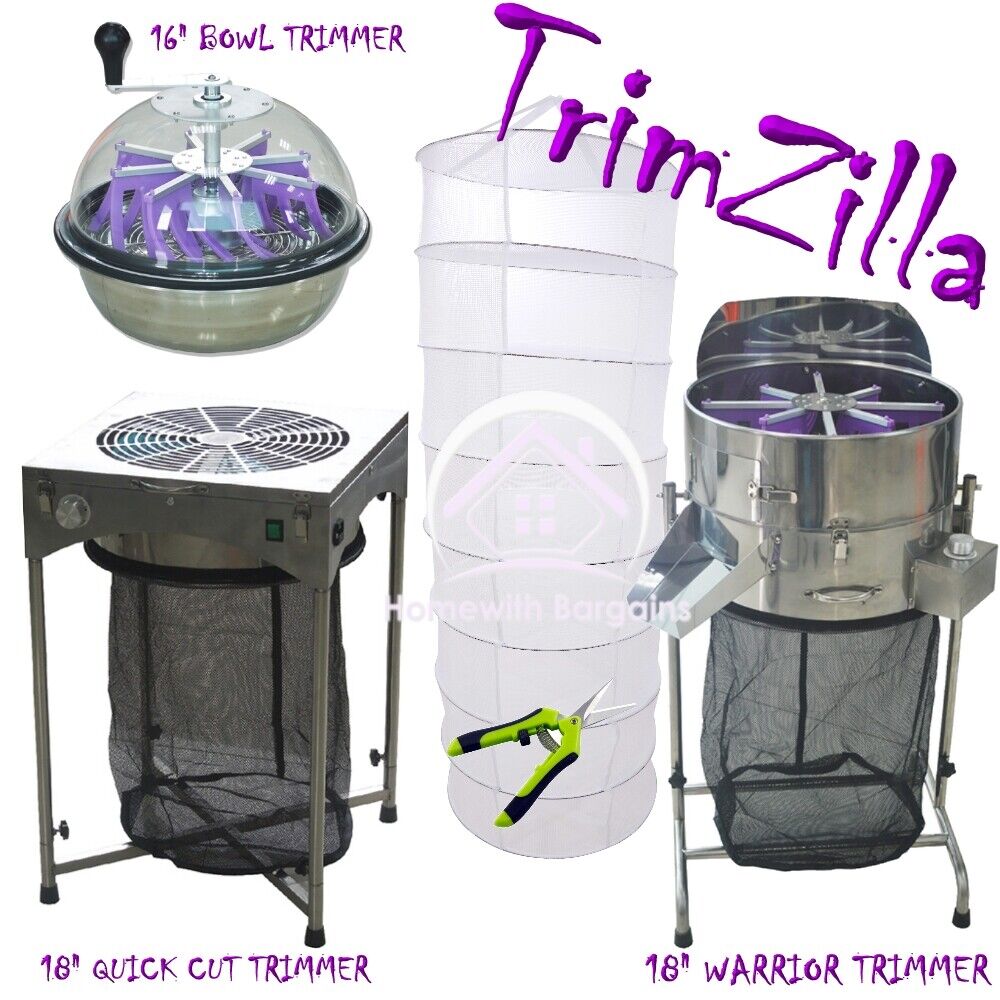 TRIMZILLA Bud Leaf Trimming Bowl Machine Electric Table Trimmer 16" 18" HYDRO
£149.00


Powered by Frooition


Frooition Frooition | No-js Template | Shopifydesign, Shopifystore design, Shopifyshop design, Shopifytemplate design, Shopifylisting design (ver:froo_no_js)
This listing is currently undergoing maintenance, we apologise for any inconvenience caused.