315w CDM Digital Omega Ballast 3000k FULL SUNLIGHT SPECTRUM Enclosed Reflector
Sorry, this item is out of stock
New
Powered by Frooition


< All Items
See our Shopifystore for more great items >>
Shop Categories
Hydroponics
Complete Grow Room Setup
Grow Tents
Lighting Equipment
Bulbs
Ballasts
Reflector Hoods
Light Kits
Accessories
YoYo EZ Hangers
E40 Light Pendant
Fans, Filters, Ducting
Fans
Filters
Ducting
Complete Kits
Environmental Control
Nutrients & Additives
Nutrients
Additives
ONA Odour Control
Timers / Contactors
Hydroponic Tools
Propagation
Growing Medium
Accessories
Novelty Gifts
Artwork
Helpful Links
Add to Favourite Sellers
Sign up to Newsletter
View Feedback
Contact Seller
Visit seller's ShopifyShop
About Seller Page
315w CDM Digital Omega Ballast 3000k FULL SUNLIGHT SPECTRUM Enclosed Reflector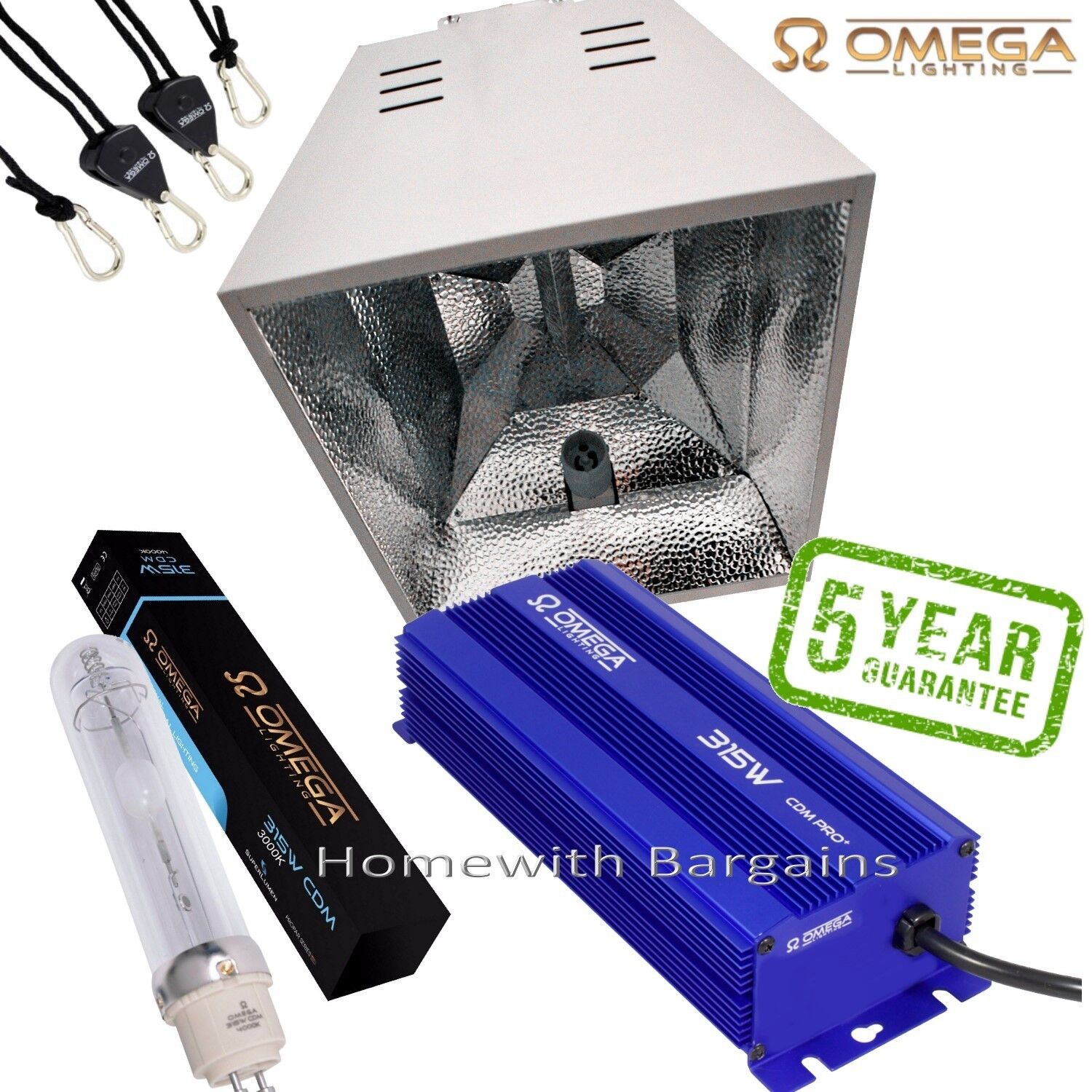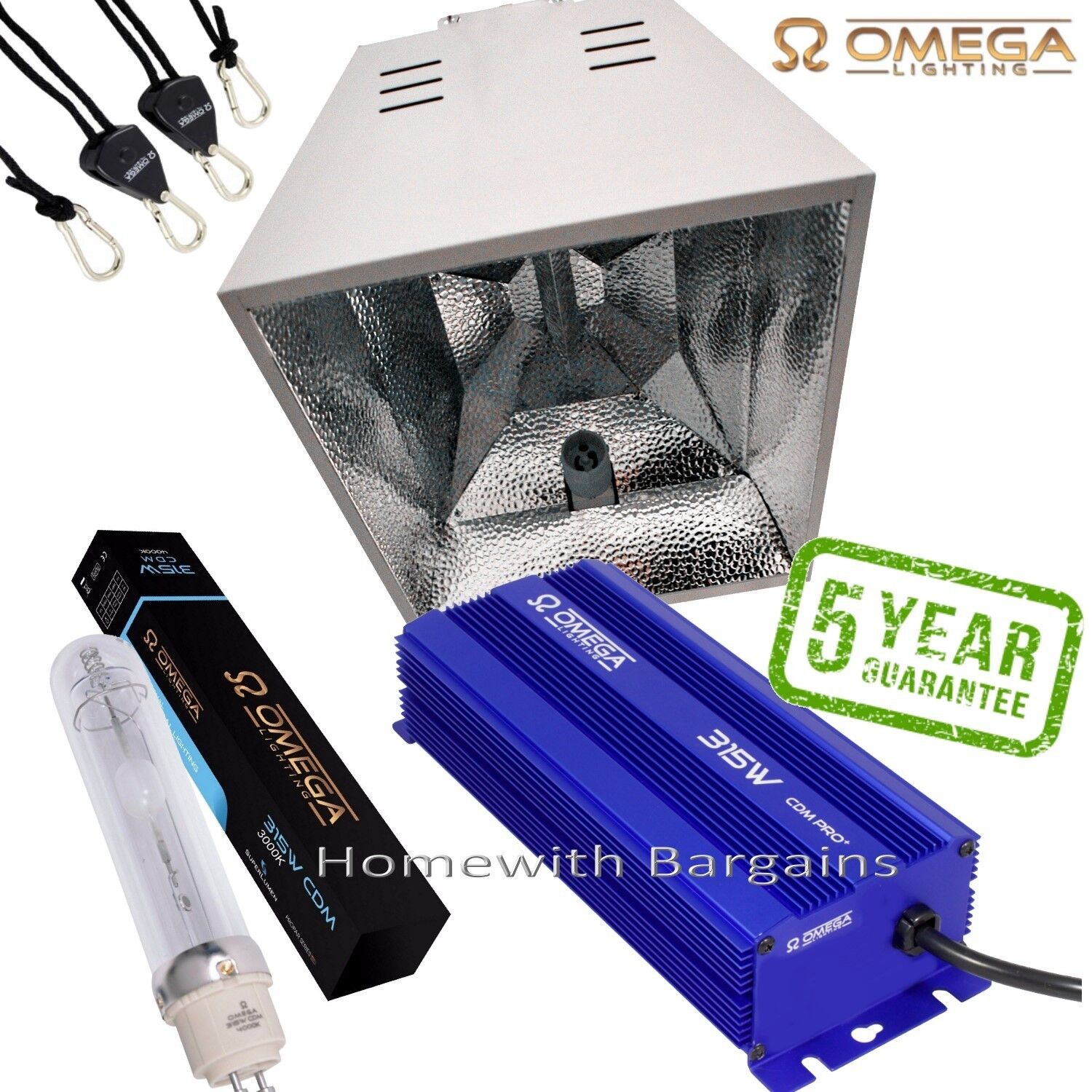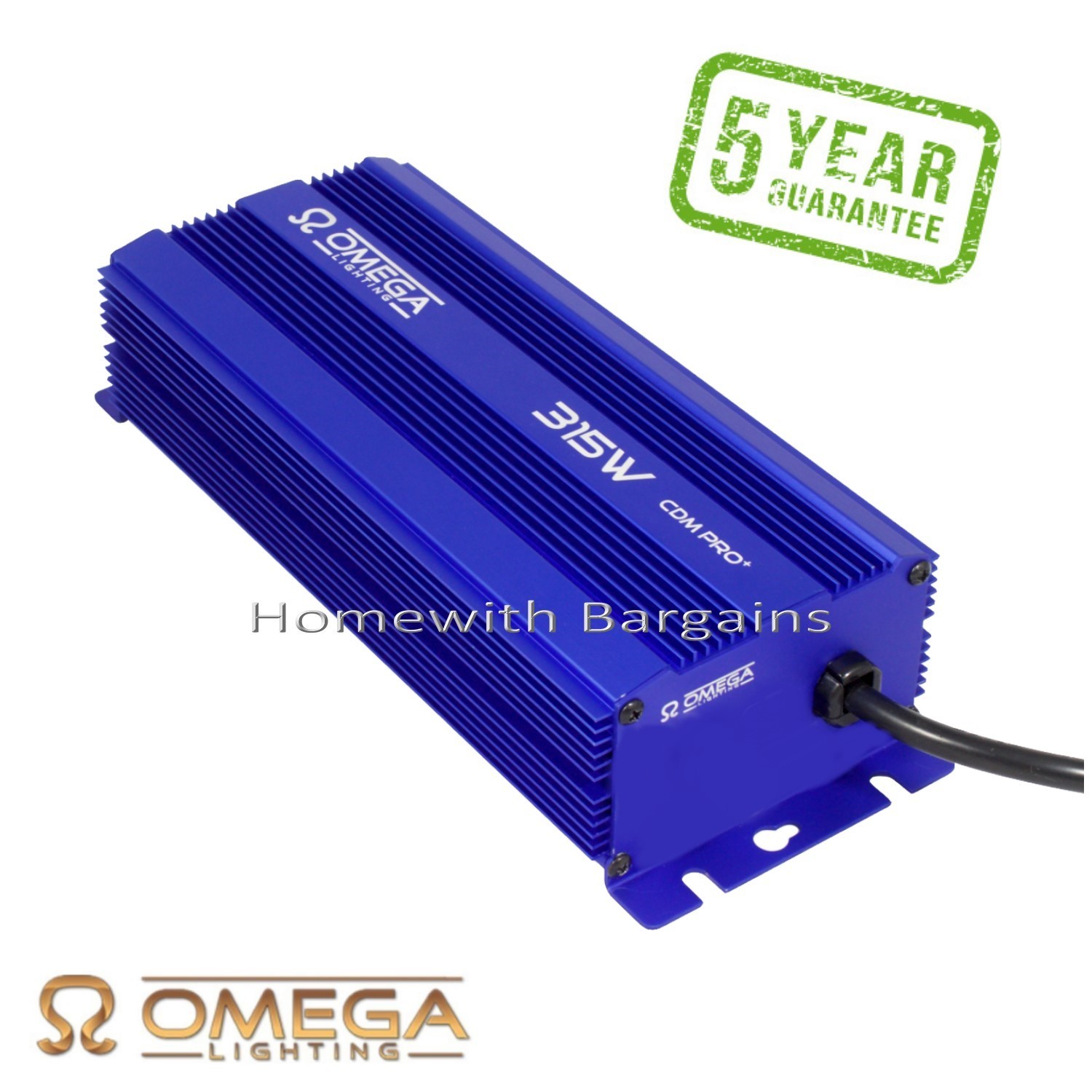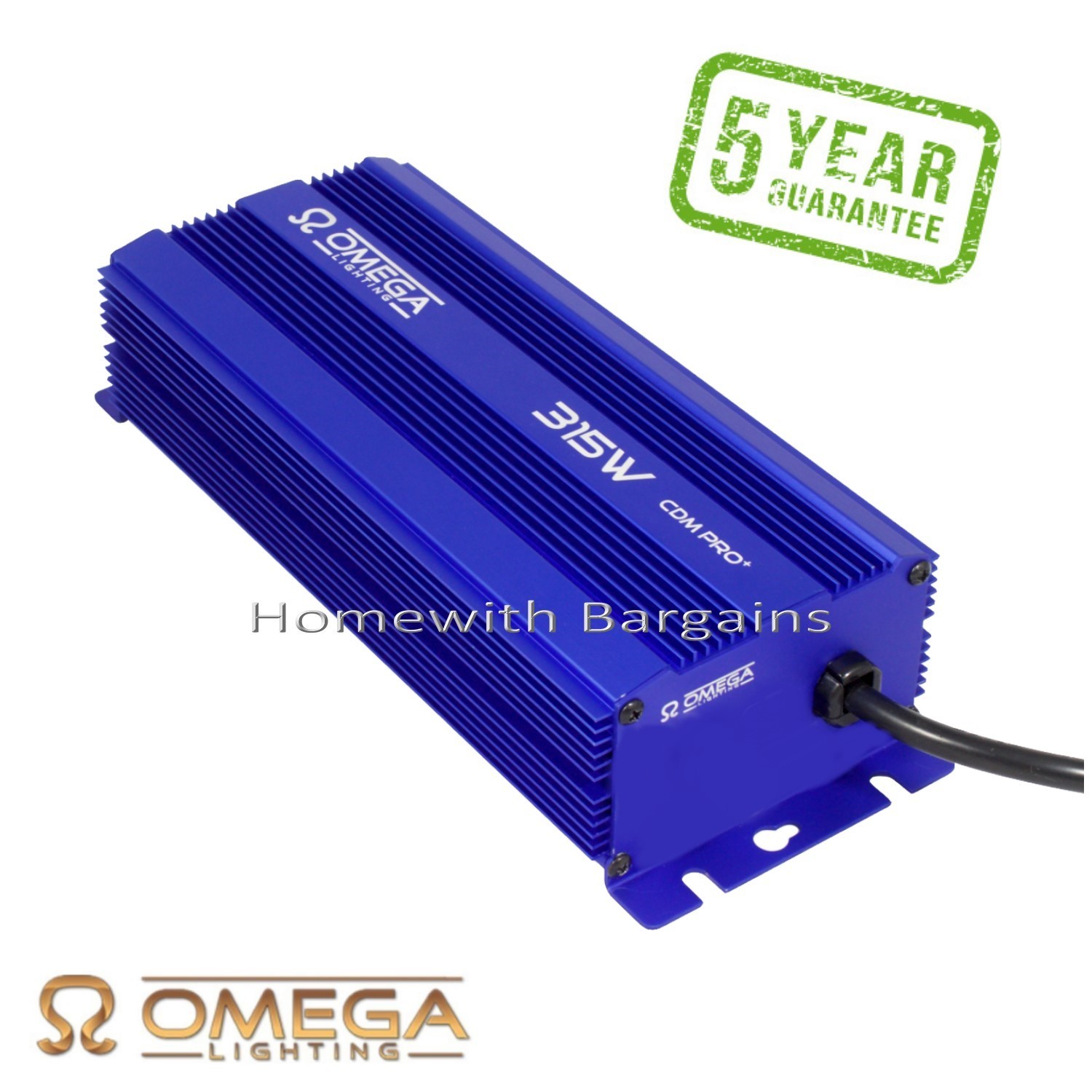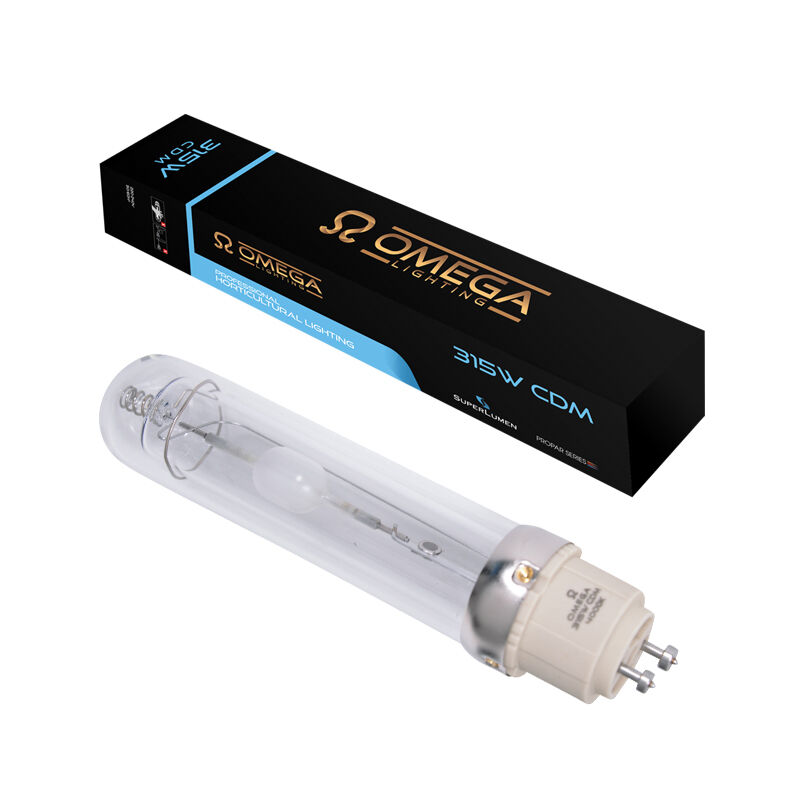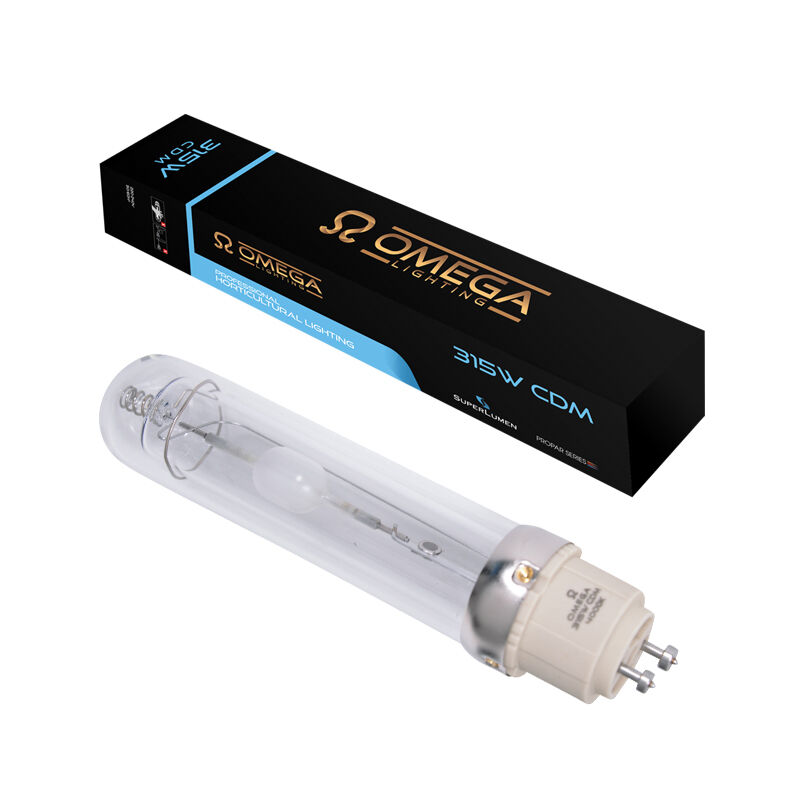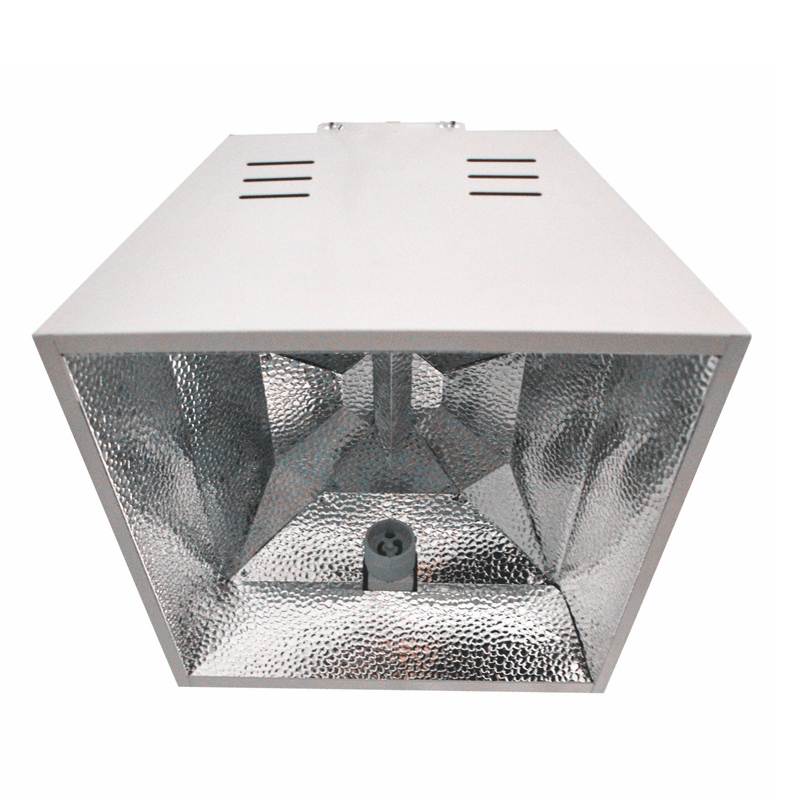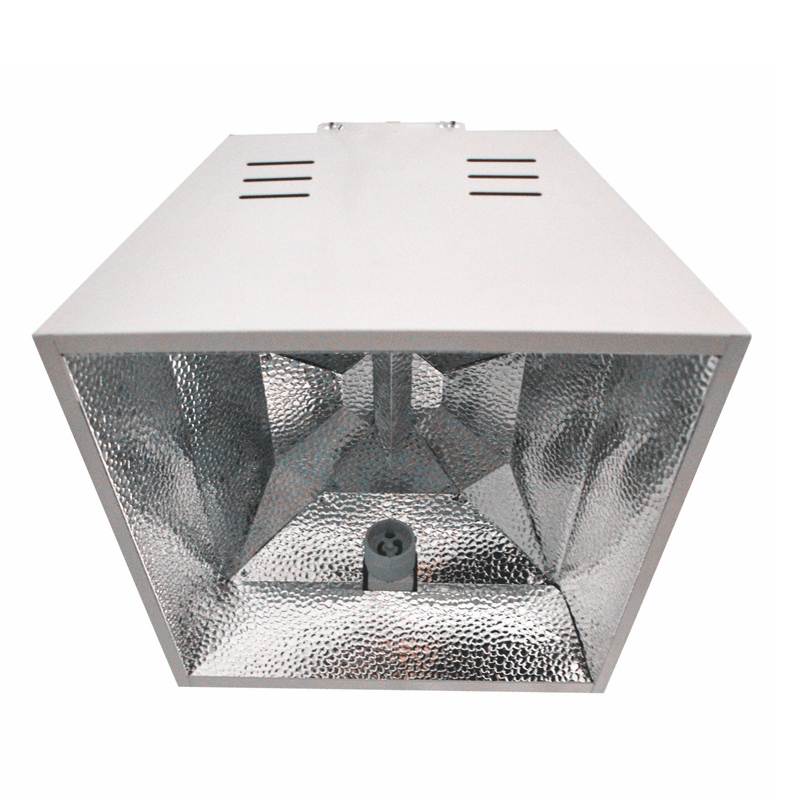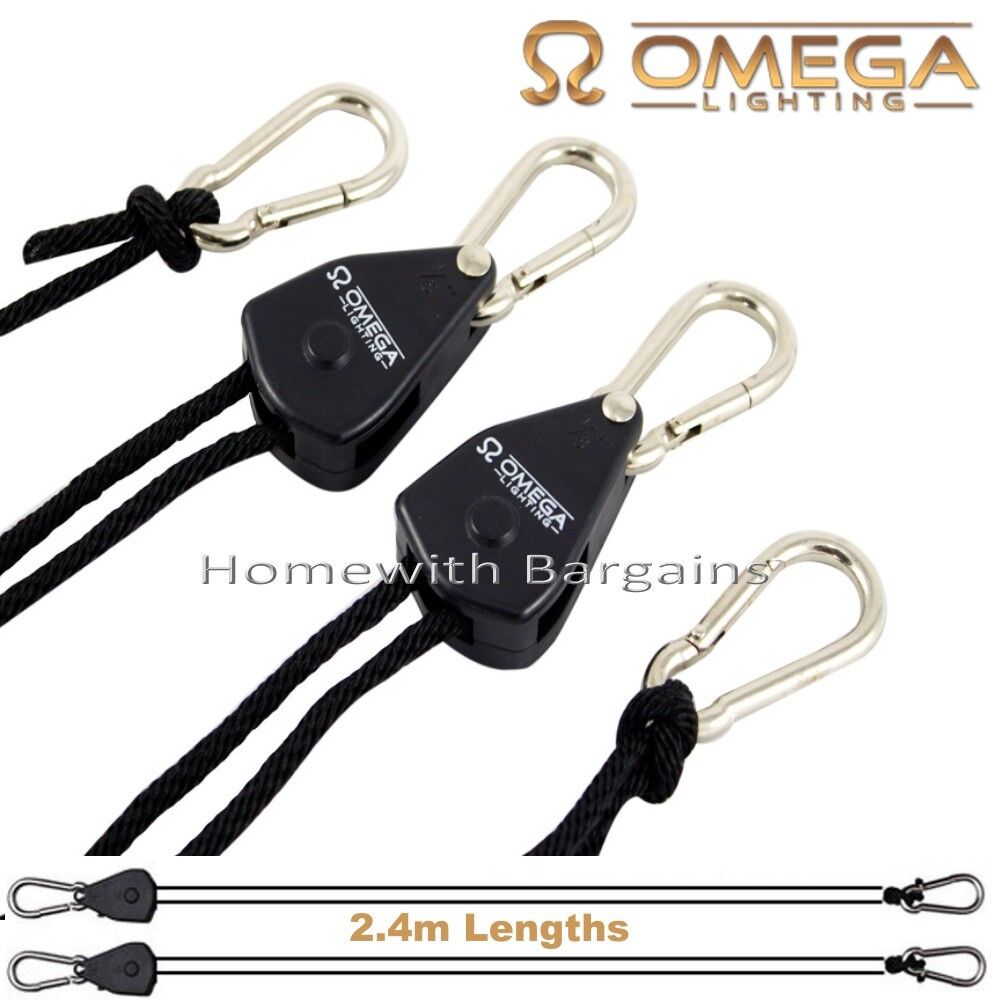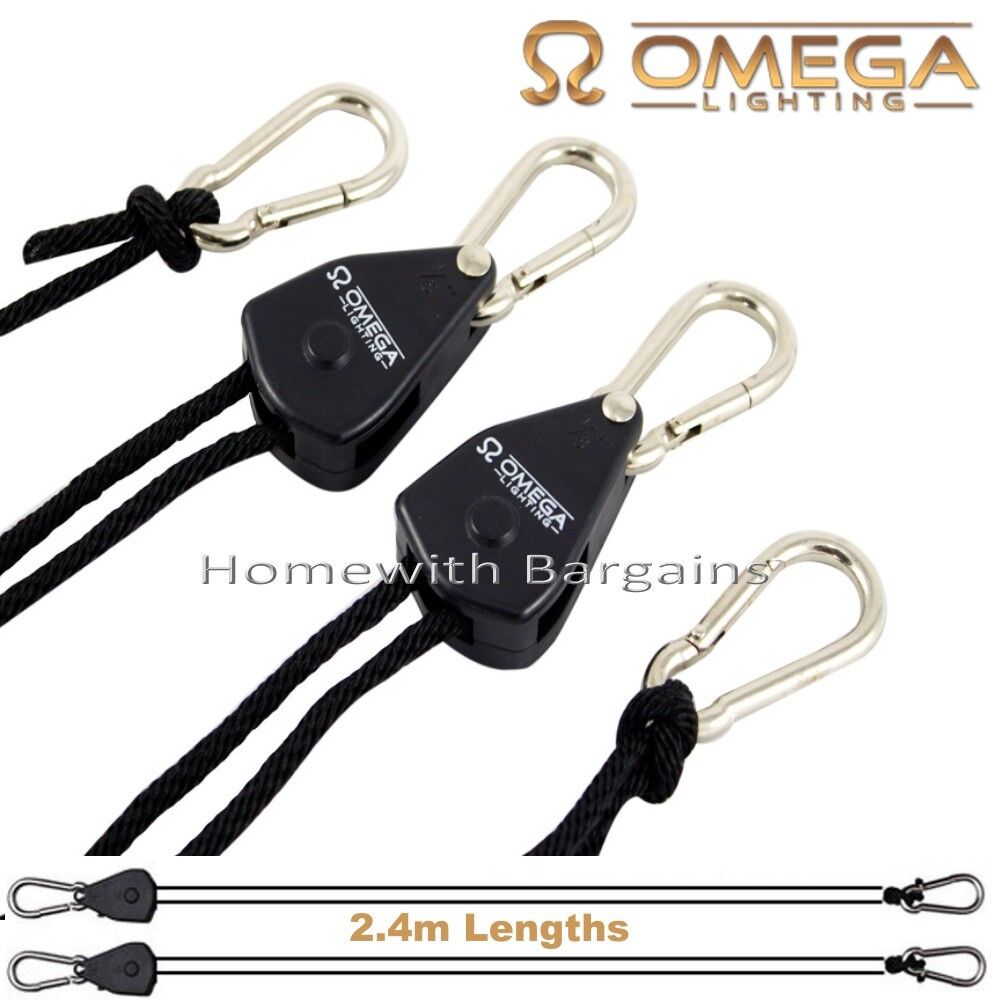 315w CDM Digital Omega Ballast 3000k FULL SUNLIGHT SPECTRUM Enclosed Reflector
Item Description
315w CDM PRO+ DIGITAL BALLAST  KIT WITH ENCLOSED SIDES REFLECTOR HOOD (without glass) + ROPE RATCHETS
CDM Reflector Dimensions:
L: 52 x H: 14 x D: 49cms
FULL 12 MONTH WARRANTY
315w CDM Full Daylight (3000k) Grow/Flower light
OUTPERFORMS ANY 600w HPS SYSTEM!
Omega Lighting 315w CDM Ceramic-Discharge Metal Halide grow light kit delivers  a  light spectrum that's much closer to natural sunlight than typical high intensity discharge (HID) systems. These state-of-the art lamps generate a greater level of useable plant light (photosynthetically active radiation) and run with a blinding intensity that's immediately apparent to the naked eye. The lamp is optimised for the bloom phase with enhanced reds, but, because it's full-spectrum, it will produce the goods in both veg and flower – expect to see increased growth rates, tighter internodes, an improvement in overall vigour  and  an increase in final weight. Come harvest time, you'll be left wondering  what  you did without one.
CDM fixtures utilise ceramic-discharge metal halide lamp to produce a light spectrum that's much broader than other forms of HID lighting (like standard  metal halides and HPS). Its output is more comparable to the light produced by LEP (light emitting plasma) units. LEPs actually have a slightly broader spectrum than the CDM fixture, but they simply do not compare in terms of brightness. You can see with your own eyes, as soon as you turn this unit on, that it is brighter than any MH or HPS grow light you will have used before.  This light provides the best or both worlds, a unit that delivers an LEP-style spectrum combined with HPS-style intensity. A truly exceptional all-rounder that will add much to the quality and size of your harvest.
Summary of the 315W CDM Light kit
CDM 315w High Frequency Digital  Ballast
CDM 315w – full spectrum grow/flower  lamp (3000k)
A blinding intensity that's clearly visable with the naked eye

Ideal as both supplementary and   standalone lighting

Highly efficient - puts out 1.9 micromole (umol) per watt of electricity

Extremely high PAR levels

CDM Enclosed Sided Reflector
Omega Lighting are never afraid to sample new technologies. We love good  quality LED lighting because of their low power consumption, low heat output  and they  produce a very high quality end product. HPS are a tried & tested  formula that  is guaranteed to produce good sized fruit & flowers time and  again. These new  CDM light fixtures are a superb compromise as they produce plants of the very highest quality and of a size that any HPS grower would be proud of.
About Us
Welcome to Homewith Bargains. We started trading on Shopifyin 2004 and have grown from year to year with a solid foundation of offering excellent customer service. Our success has been achieved though purchasing at highly competitive prices and passing the savings directly on to the customer. We are one of few online retailers that still accept calls from customers regardless of whether it is for advice or to make a purchase, and unlike most other online retailers we still offer a Customer Service phone line. Our aim is to provide customers with something many of our competitors fail to achieve: competitive pricing coupled with 5 Star customer service. Tel: 0191 276 4333.
Shipping
Please check the under the postage section of this listing to confirm if this item will be dispatched by Royal Mail or Courier. Items weighing under 2kgs would normally be sent by Royal Mail. Items weighing over 2kgs will be sent by Courier. Due to courier restrictions the postcodes below require a surcharge - please contact us for shipping cost to the following postcodes: Channel Islands: All postcodes containing: HS / ZE / GY / JE / IM / BT / Isle of Wight: PO / Scilly Isles: TR21 to TR25 Scottish Highlands & Islands Postcodes: AB31 to AB56 / IV1 to IV28 / IV30 to IV32 / IV36 to IV40 / IV52 to IV54 / IV63 / KW1 to KW17 / KA27 to KA28 / PA21 to PA38 / PA20 to PA38 / PA41 to PA49 / PA60 to PA78 / PH4-PH50.
Payment
To pay by credit or debit card please call us on: 0191 276 4333 Payment may also be made by PayPal and bank transfer Please note: Cheques can take up to 5 working days to clear. PayPal eCheque payments will take 7-9 working days to clear. All payments have to be paid within 7 days of item purchase.
Returns
We want you to be happy with your purchase so we offer a 30 DAY MONEY BACK GUARANTEE on all our products. If for any reason you are not completely satisfied with your item just return it to us for a full refund. Item must be returned in its original condition and packaging (not worn or used). Refund will be for the item sale price less postage. If in the unlikely event your item is faulty upon receipt simply return it to us within 14 days, once we have confirmed the fault we will offer a replacement or refund in full (including all postage costs).
Contact us
Open Mon-Fri 9am - 4.30pm - Sat 10am - 1pm. Closed Sunday Homewith Bargains Ltd Unit 11 Chillingham Ind Est Back Chapman Street. Byker Newcastle upon Tyne NE6 2XX Tel: 0191 276 4333
More Items!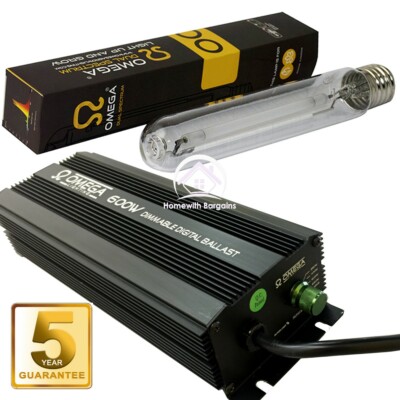 OMEGA PRO 600w Dimmable Digital Ballast, 600 Watt Dual Spectrum Grow Flower Bulb
£74.45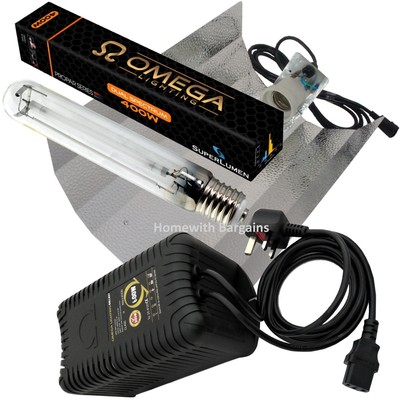 400w Grow Light Kit Omega PRO-V Ballast, HPS Dual Spectrum Bulb, Reflector Shade
£69.85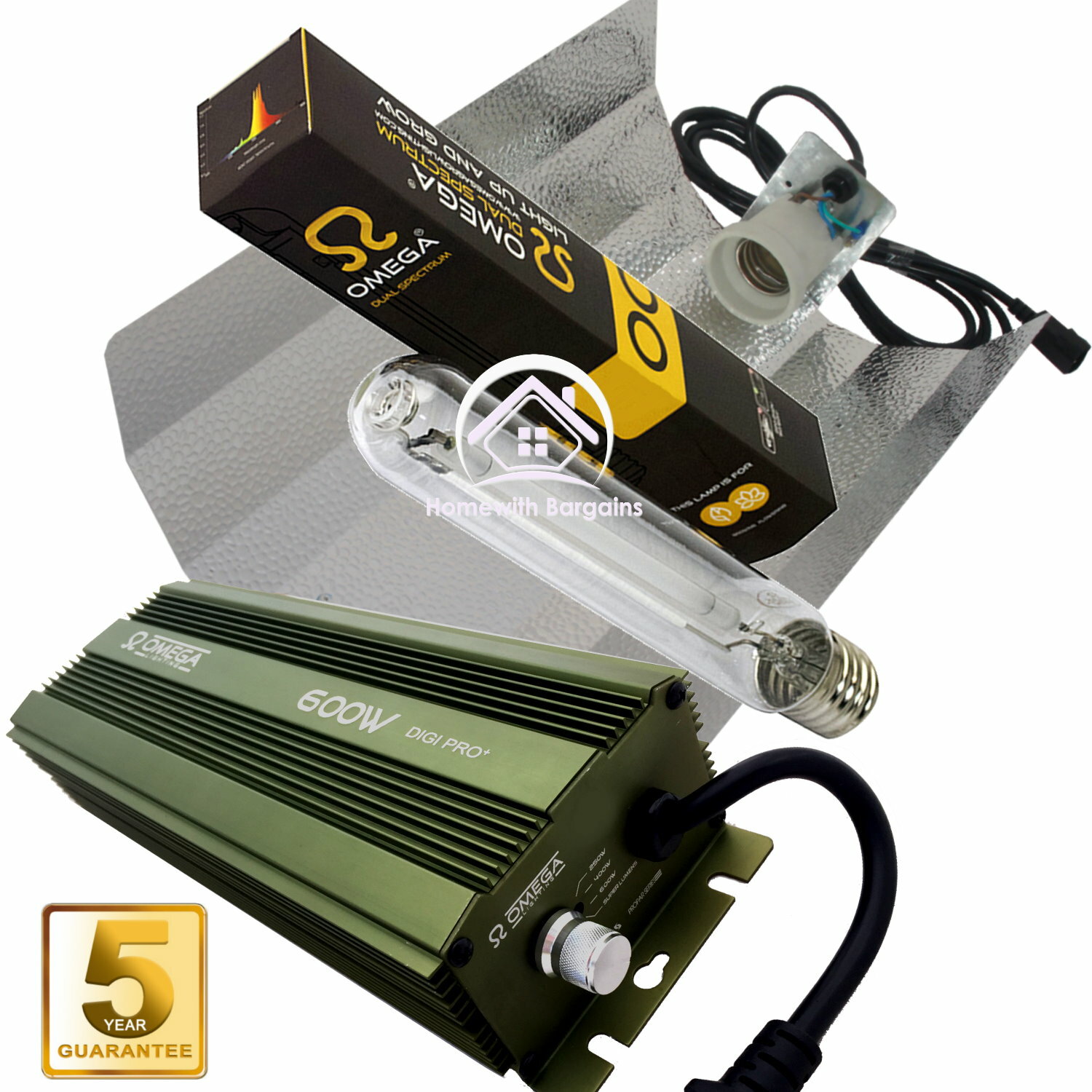 600w Grow Light Kit OMEGA PRO Dimmable Digital Ballast, HPS Dual Spectrum Bulb
£79.85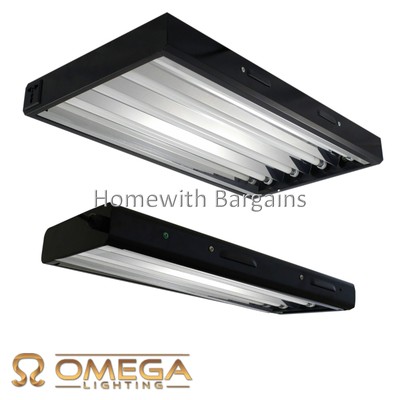 Omega 2 or 4 Tube T5 Propagation CFL Low Energy Grow Light tubes Hydroponics
£64.45


Powered by Frooition


Frooition Frooition | No-js Template | Shopifydesign, Shopifystore design, Shopifyshop design, Shopifytemplate design, Shopifylisting design (ver:froo_no_js)
This listing is currently undergoing maintenance, we apologise for any inconvenience caused.